Industrial parks are a big market and have a great influence on Vietnamese economy. The market trend of industrial parks in Vietnam in 2023 is expected to be prosperous. Thanks to the favorable conditions of our country, FDI capital has significantly flowed into industrial parks. Let's learn more about industrial parks in Vietnam through the following article.
1. Current situation of industrial park market in Vietnam
After two difficult years of fighting against Covid-19, Vietnam's economy in 2022 initially had seen a strong recovery. According to the General Statistics Office, in 2022, GDP in Vietnam exceeded USD 400 million for the first time, the highest growth rate in the past 10 years. The macroeconomic situation is stable, FDI and export activities continue to prosper and reap many achievements.
Industrial parks and economic zones play an important role in our country's economy today. Depending on natural conditions, geographical location and population composition, each province will have a different number and size of industrial parks.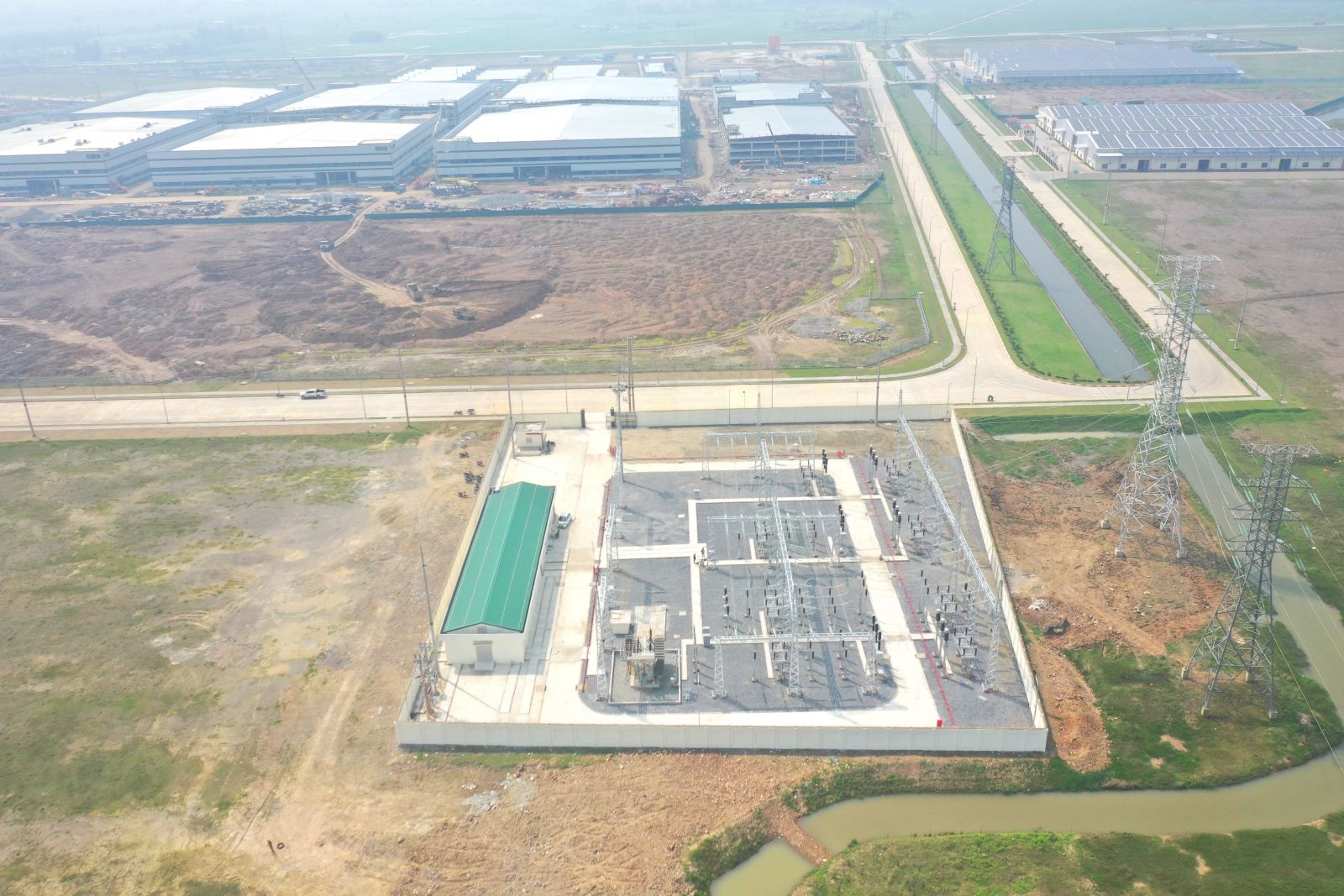 Industrial park market in Vietnam plays an important role in the economy
At industrial parks in Vietnam forum 2022, Deputy Minister of Planning and Investment Tran Quoc Phuong shared a few issues about industrial parks. the Deputy Minister said that, so far the system of industrial parks and economic zones nationwide is present in 61/63 provinces and cities, including 403 parks, 18 coastal economic zones and 26 border gate economic zones.
The Deputy Minister also said that, FDI capital in industrial parks accounts for about 35-40% of the total additional registered FDI capital of the country in recent years. Especially in the field of processing and manufacturing, FDI in industrial parks accounts for 70-80% of the total registered capital of the country.
Currently, the localities with the most active IPs include Dong Nai, Binh Duong, Ho Chi Minh City, Long An and Bac Ninh, respectively. Dong Nai is currently the province with the largest number of active industrial parks in the country, with 31 industrial parks. Therefore, industrial parks have really become key areas to attract investment capital and large projects at home and abroad. Currently, industrial parks are the destination of many leading corporations namely Samsung, Canon, LG, etc.
Some local enterprises started as industrial park infrastructure businesses and now become large, multi-industry corporations including Truong Hai Auto, Becamex or Kinh Bac. Those are strong companies in our country that are reaching out to the region and to the world.
These are very significant contributions of the industrial park market, in terms of attracting investment and developing production and business, contributing to the economic development of the country.
2. Advantages and challenges in developing industrial parks in Vietnam
The development of industrial parks in Vietnam has certain advantages and disadvantages. These things greatly affect the development of industrial parks in our country.
2.1 Advantages
VND depreciated less than other currencies in 2022 due to the economic slowdown and global inflation. It can be said that Vietnam is temporarily less affected by this crisis.
The government's FDI attraction policy opens up a lot of attractive opportunities when investing in industrial parks in our country. In particular:
-
CIT exemption for the first 4 years of operation
-
50% reduction of CIT for the next 5 years
According to SSI Research, the rental price of land in industrial parks in Vietnam is lower than other countries in the region. Setting up industrial parks in Vietnam can save a lot of costs and use a reasonable labor source.
2.2 Challenges
Those are some of the challenges that foreign investors will have to overcome when investing in industrial parks in Vietnam. However, these are all small problems and not too difficult to solve in general. It is absolutely not a dilemma that we have to overcome with difficulty.
3. Market trends of industrial parks in Vietnam in 2023
3.1 Forecasting the development of industrial parks in Vietnam in 2023
Here are some predictions about the development situation of the industrial park market in our country in the coming year. At the same time, it signals the influence on market trends and the country's economy. In 2023, the industrial park market in Vietnam will be subject to fluctuations.

According to SII Research forecast, the net profit of industrial park developers increased by 12% over the same period. This is a positive sign predicting the development of the industry in general and industrial parks in particular. On the macro side, the trend of shifting from China to Vietnam by a number of large industries and companies promises to have many changes to our country's economy. Notably, Foxconn is planning to invest in our country with the goal of turning Vietnam into a smartphone manufacturing center in the future. According to its shares, this unit is planning to invest USD 300 million in Vietnam.

At the same time, another great entity, Samsung, is also planning to increase investment capital in Vietnam to USD 20 billion. This unit will focus on artificial intelligence, big data and a number of other areas.

Welcoming the opportunities in the new year, many new industrial parks in Vietnam have been started to catch up with the inflow of capital from abroad.
3.2 Industrial park market trends in 2023
From the above predictions, it can be expected that the outstanding development of the market of industrial parks in Vietnam can be expected in the next year. At the same time, there will be changes and improvements to match the fluctuations of the socio-economic situation.
Two new trends in the industrial park market that will soon be deployed and popularized include the new model of industrial, urban, service and industrial parks operating under the digitization trend.
Industrial park combined with urban and service is a popular form in the world and will soon be popularly applied in our country. A specific example can be taken as WHA Industrial Zone 1 - Nghe An industrial park. This industrial park has been started construction by WHA - Thailand's leading real estate development company. WHA Industrial Zone 1 - Nghe An is a large industrial park satisfying international standards. Along with modern factories, this area is characterized by high-quality residential areas combining trade and service areas. This brings a lot of advantages to the entire industrial zone system and is in line with the national development process.
Meanwhile, industrial parks with digital enterprises are a general trend of the entire economy in general and the industrial park market in particular.
In 2023, after Nghe An, WHA Thanh Hoa smart technology industrial park is about to start construction. The project is aimed at clean industries, industry 4.0 and operating under digital businesses.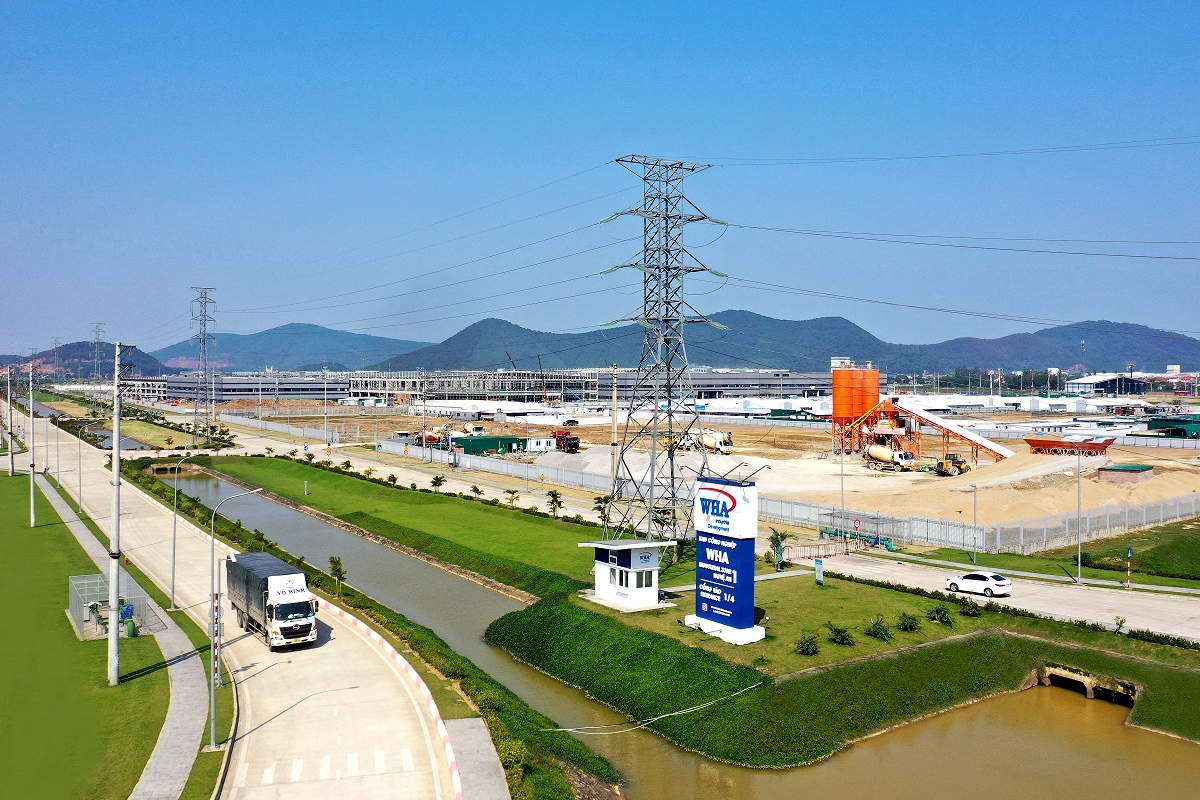 WHA is currently investing in the development of WHA Industrial Zone 1 – Nghe An

WHA Group is a leading investor in Thailand's industrial real estate, logistics infrastructure, utilities and industrial energy sectors. They are also a digital infrastructure provider with total assets of USD 4.4 billion. In Vietnam, WHA Group is investing in two large industrial park projects in Nghe An and Thanh Hoa. These are two of the projects leading the trend of industrial parks combined with residential, service and smart business digitization trends. Those are also new trends that may be popular in the market of industrial parks in Vietnam in the near future.