Infrastructure is assets including roads, bridges, irrigation systems, public works, technical infrastructure works. Infrastructure is an essential condition to maintain and develop production and business in any country. Having an overview of the infrastructure is the first step when evaluating and choosing a place to invest. Below is an overview of the infrastructure industry in Vietnam and notes on renting industrial parks.
1. Overview of infrastructure industry in Vietnam
Infrastructure in general and transport infrastructure in particular in Vietnam are being upgraded. The Ministry of Transport has announced a transport infrastructure investment plan until 2030, including items such as completing the North-South expressway, North-South railway, and Long Thanh, Dong Nai airport.
In addition, investors in the manufacturing and export sectors are focusing on the North region, where there is abundant manpower. Therefore, the planning, purchase, and sale of the industrial zone, and expansion of the operating capacity of seaports such as Hai Phong port are the goals that the government is aiming for. Besides the state budget, capital mobilization from private organizations in the infrastructure industry in Vietnam is also being promoted.
In 2019, the International Conference on Sustainable Infrastructure Development was held in Hanoi, gathering many scholars and scientists in the field of construction and infrastructure. The event was about the exchange, promoting technology transfer in infrastructure construction. This shows the prospects and positive developments of the infrastructure industry in Vietnam in the coming years.
2. Notes on renting industrial zones
Infrastructure in industrial zones includes factory buildings, communication network and internal transportation systems, as well as utilities serving the operation of industrial zones and clusters. Investors should note the following factors when renting facilities in industrial zones.
a. Notes on legal procedures
Enterprises that need to rent property in industrial zones and clusters need to have business registration and fulfill all contracts and factory rental documents according to the Enterprise Law 2020. Especially for investors coming from abroad, the lessee should understand the terms and agreements clearly to avoid risks in the implementation of procedures. WHA is the leading industrial zones developer in Thailand and is expanding to invest in Vietnam under the law.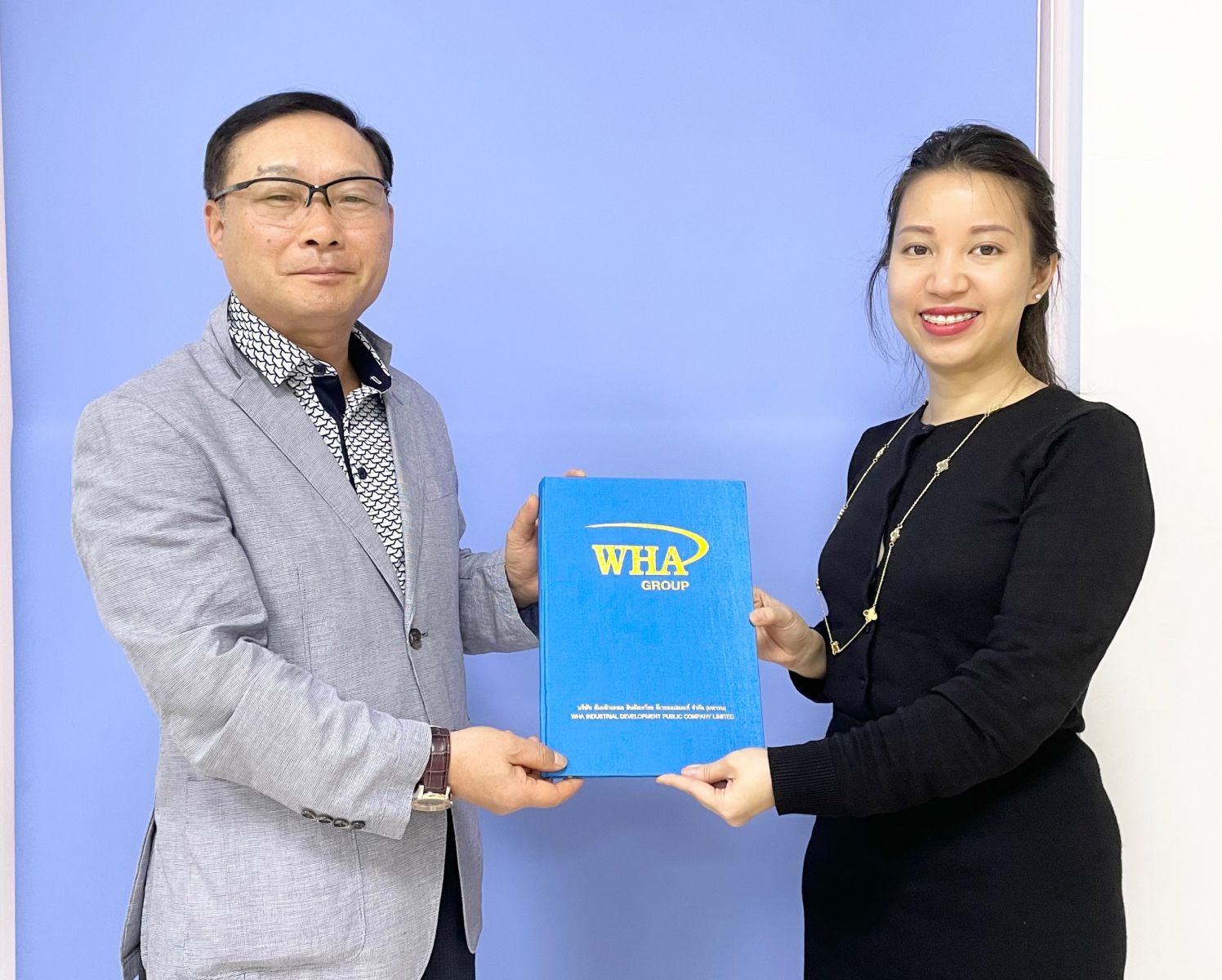 Signing an industrial zone investment contract with WHA Group
b. ​Incentives and advantages of industrial zones
The infrastructure at the industrial zone must meet the requirements of the national technical regulation on construction planning QCXDVN 01:2008/BXD issued by the Ministry of Construction. QCXDVN 01:2008/BXD stipulates how to design works from factories, water supply, and drainage systems to internal roads and green landscapes. When choosing to rent a property in the industrial park or industrial zone, enterprises need to comply with the set of construction standards to evaluate the infrastructure of the industrial zone. Each province will have different regulations and requirements, the enterprises should note on the information before deciding to choose to rent an industrial zone.
In addition to meeting domestic standards, the investors of the infrastructure industry in Vietnam can combine it with international standards. WHA is one of the foreign investors capable of providing international standard infrastructure at our industrial zones in Vietnam.
c. ​Incentives and advantages of industrial zones
Enterprises renting a property with provided facilities infrastructure in industrial zone should take some notes as follows:
Production and processing enterprises are entitled to incentives from the government such as exemption from import tax on equipment, machinery, and means of transport. In addition, if enterprises import raw materials, components, and supplies that cannot be produced domestically, they will be exempt from import tax for 5 years.
For new projects in industrial zones, the CIT rate is 10% for 15 years according to Clause 1, Article 15 of Decree No. 218/2013/ND-CP, as amended and supplemented. Besides, investors renting industrial zones also ensure to provide facilities to support production and business such as financial services, telecommunications, and insurance.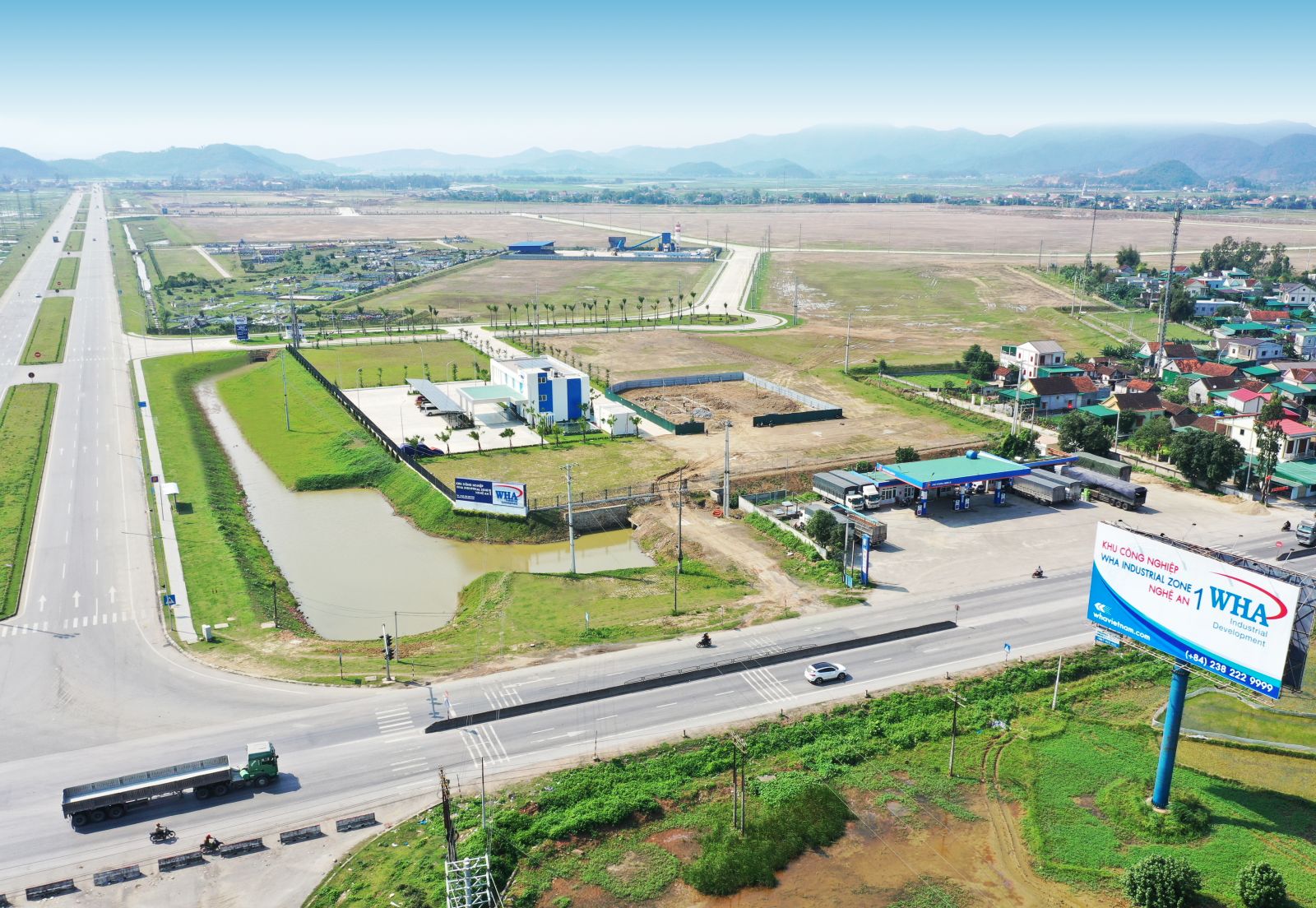 WHA is a leading provider of industrial estate solutions and industrial zone infrastructure in Thailand. With more than 33 years of experience in the Asian market, WHA is currently expanding its investment in Vietnam with the WHA Industrial Zone 1 - Nghe An, industrial zone project. After 4 years of operation, WHA understands the local laws and owns infrastructure of international, modern, and synchronous standards. Specifically, an industrial water system with a capacity of 15,000m3 is scientifically designed, a safe and biological waste treatment system. The internal traffic system, LED lighting is fully equipped. In addition, WHA also provides many support service packages for new investors and infrastructure facilities in WHA Industrial Zone 1 – Nghe An to make the investors feel secure in production.