After signing the Free Trade Agreement (FTA), the demand for renting industrial parks in Vietnam increased rapidly. As a result, a large number of new industrial parks are being planned, constructed, and put into operation. Projects involving the foreign investors and FDI capital account for 60% of total capital. In the next 10 years, it is expected that the number of industrial parks in Vietnam will increase by 1.5 times. This demonstrates that real estate of industrial parks in Vietnam is growing and has a bright future. Here are some of the reasons why industrial parks in Vietnam attract the foreign investors, as well as things when they are looking for property solutions for industrial parks in Vietnam.
1.

The reason why the foreign investors are attracted by the industrial parks in Vietnam
a.

The infrastructure of the industrial park meets quality standards.
Many industries grew when Vietnam joined the WTO, beginning a new era of development. As a result, industrial parks in Vietnam are focusing on investment and construction as well as quality and quantity. Many factories meet infrastructure standards, including international standards, the use of digital technology, and the establishment of eco-industrial park standards. In addition, the following utilities provide a majority of investors' production and distribution demands.
b.

Industrial parks in Vietnam strongly focus on transportation system development and investment.
Not only is infrastructure being prioritized, but the transportation system around industrial parks in Vietnam is also being fully invested in and upgraded. Measures such as urban planning, restructuring, and upgrading transportation facilities are being applied to industrial parks in Vietnam. This helped to improve goods transportation between regions, provinces, and import and export ports.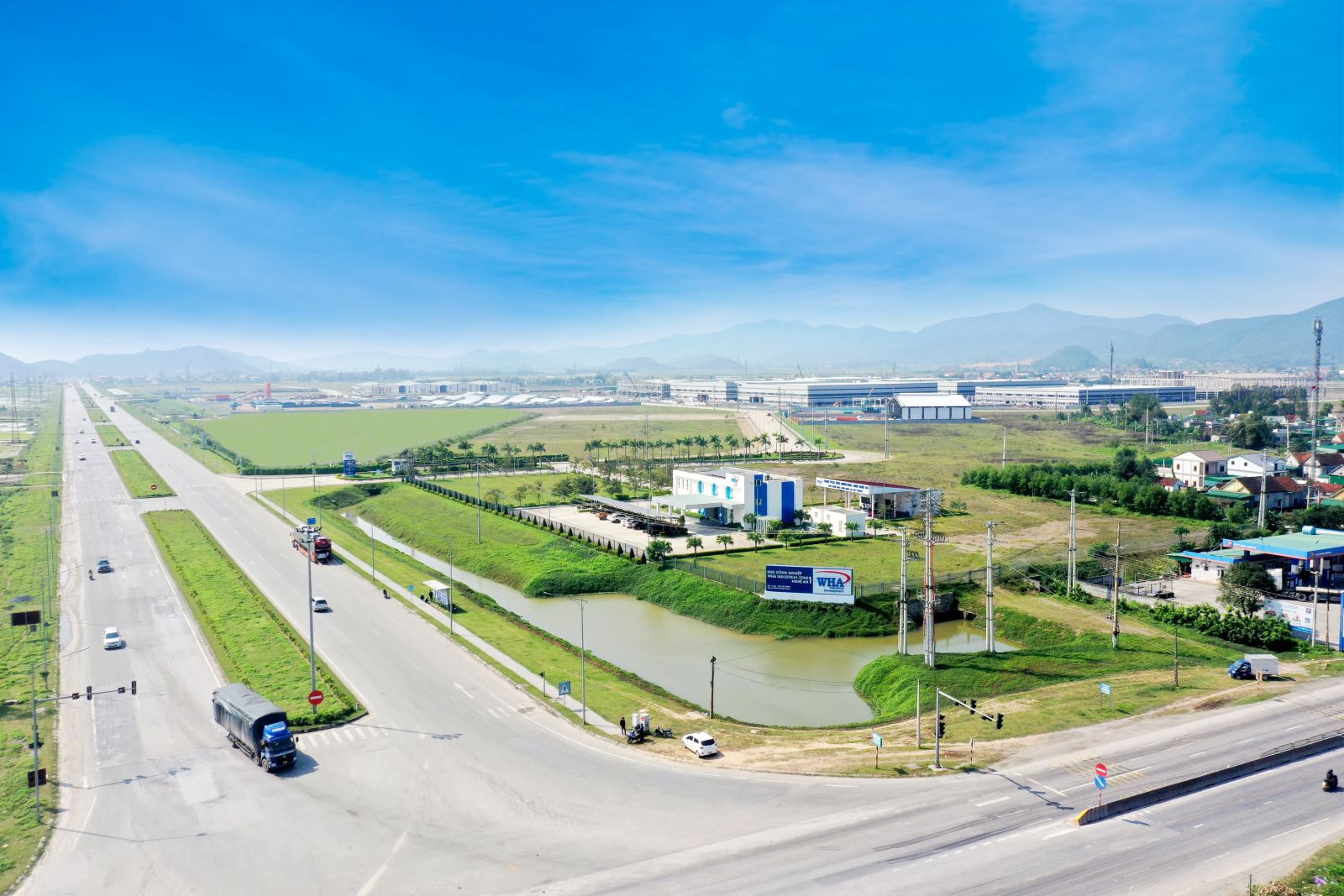 Industrial parks in Vietnam strongly focus on transportation system development and investment.
c.

Having commercial connections in the FDI businesses community
Manufacturing, electronics, chemicals-rubber, plastics, refined food processing, etc. are all rapidly increasing in Vietnam, and equipment quality is being updated and improved. The community of FDI businesses investing in Vietnam, in particular, has connections and is facilitated for easy commerce. This promotes information sharing, the transmission of new technologies, and the healthy development of businesses.
2.

What should the foreign investors pay attention to when renting industrial parks in Vietnam?
a.

Rental costs of industrial parks in Vietnam vary by area.
The rental costs of industrial parks vary across the country due to differences in geographical location, human resources, infrastructure, and transportation. Region 1 includes provinces such as Hanoi, Hai Phong, Ho Chi Minh City, Dong Nai, Binh Duong, and Ba Ria - Vung Tau, where major industrial zones can be rented for around VND 14,420,000/month. Region 2 includes the Hanoi suburbs of Hai Phong, Hai Duong, Da Nang, Binh Duong, Dong Nai, and Ba Ria - Vung Tau, with a factory cost of VND 3,920,000/month. Meanwhile, the suburbs of provinces such as Nghe An, Thanh Hoa, Hai Duong, and Lam Dong in region 3 have the lowest rental cost of around VND 3,430,000/month.
b.

Priority industries in high-tech parks
Since high-tech parks have strict regulations regarding facilities and operations, only businesses in specific industries are permitted to prioritize operations. Under Article 5 of the Law on High Technologies 2008, a number of industries, including computer technology, biotechnology, new material technology, and automation technology, are given priority for development and investment. Other industries are discouraged from operating in industrial parks in Vietnam due to their unsuitable specific characteristics. This regulation both reduces risks for businesses and expands opportunities for suitable businesses.
c.

Acknowledge the factors affecting industrial parks in Vietnam
Before choosing to rent a factory or lease the land to build a factory, the businesses must consider factors such as weather, environment, and human resources. These factors affect the manufacturing process, the storage period, and the movement of goods to the market. Furthermore, to achieve the best cooperation outcomes, the investors must find an experienced industrial rental agent that is knowledgeable about local manufacturing conditions.
WHA, based in Thailand, is a leading developer of logistics and industrial park utilities. WHA currently manages WHA Industrial Zone 1 – Nghe An with world class infrastructure. The surveillance camera system, which helps ensure staff safety and security, is an outstanding feature of WHA's smart eco-industrial park in Vietnam. Furthermore, WHA's industrial park focuses on closely monitoring environmental indicators such as air quality, water level index, and wastewater level.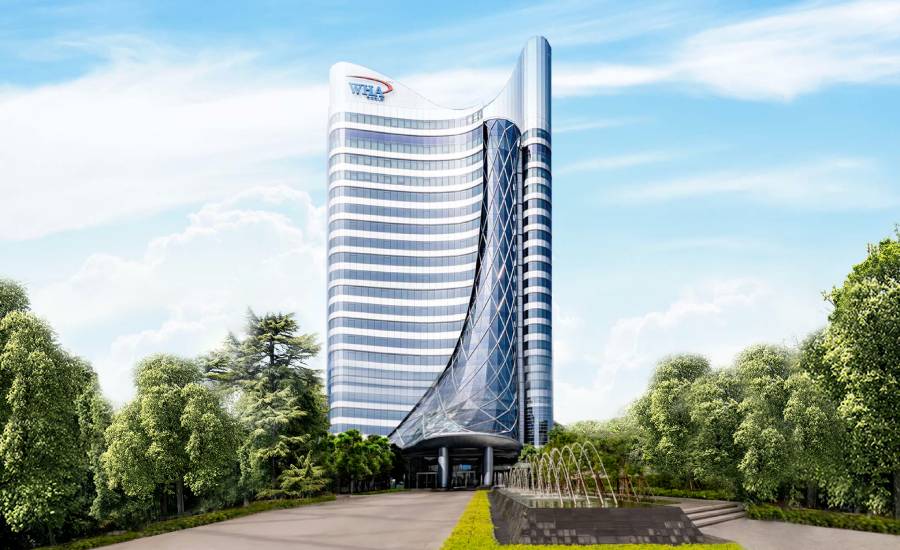 WHA is an international standard developer for logistics and industrial park utilities in Thailand.
WHA's investment goal in Vietnam is to respond to the needs of high-value technology industries, as well as to expand and strengthen the technology corridor in Vietnam. As a result, WHA provides investor support by one stop service at Dong Nam Economic Zone Authority for the foreign investors looking for industrial parks in Vietnam. WHA prioritizes the businesses with strong growth potential that use new, modern, and environmentally sustainable technology. When working with WHA, the investors benefit from the best support and customer care services during the project implementation period.
The investors who are looking for a real estate solution provider, or factory for rent, please visit the WHA website or leave your contact information
here
.