In 2020, Apple, Google, and Microsoft have all planned to manufacture in Vietnam, along with that, foreign enterprises are gradually moving factories from China to Vietnam. On the other hand, in the next 10 years, Vietnam aims to raise GDP to 40%, focusing on adding value to the high-tech manufacturing and processing industries. In addition, the planning of the national industrial land bank increased by 115,000 hectares and reached 205,800 hectares.

For the investors not to miss the opportunity to enter the upcoming exciting real estate market, here are some notes on land for lease in Vietnam for those who need to establish a factory.
1. Overview of land for lease in Vietnam​
From 2020, the government is actively investing in infrastructure, including seaports, new highways in North-South (Northern area: Hanoi - Ninh Binh - Thanh Hoa - Nghe An) Bien Hoa - Vung Tau, Phan Thiet - Dau Giay and Long Thanh airport. This is a great attraction for the investors who want to expand their business in the southern provinces. At the same time, foreign enterprises tend to move factories and production processes from China to Vietnam because of geographical advantages and tax incentives.

Despite the prolonged epidemic situation, JLL's report for the second quarter of 2021 shows that industrial real estate rental businesses in Vietnam still have strong growth. Some businesses increased their profits by 50%, land for lease expanded, industrial zones in some northern provinces started construction.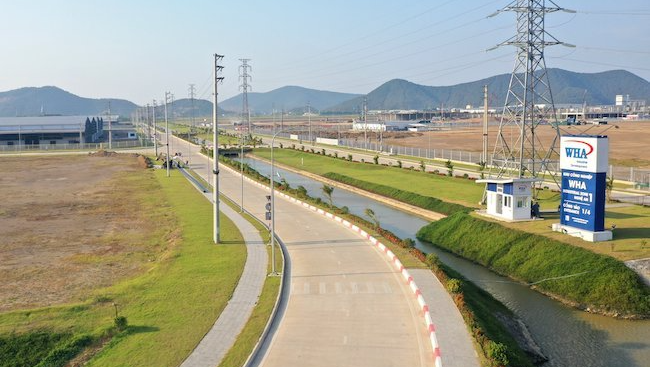 The market of land for lease in Vietnam has grown steadily
Some provinces with large industrial zones targeted by many foreign enterprises are Dong Nai, Binh Duong, Long An, Hai Phong, Bac Ninh, Hung Yen and Nghe An. In addition, domestic enterprises also boosted investment in manufacturing industries with 555 projects. Large capital from many sources is the driving force behind the development of the industrial real estate market despite the fluctuations of the pandemic.
2. Vietnam's strengths in the industrial land rental market
Currently, the Government is actively investing in infrastructure, including seaports, highways, and airports to facilitate business expansion in Vietnam. The tax rate of 20% is lower than other countries in the region (over 24%), attracting many international investors to decide to lease industrial land in Vietnam. The Vietnamese government also offers many tax incentives for foreign enterprises to lease land in Vietnam.
According to a report by Savills Vietnam with 54 markets in 21 countries, Vietnam has great advantages in terms of abundant labor resources, low operating costs, and potential market which attracts the capital from large multinational enterprises when the epidemic situation has been stabilized.
The signing of the Free Trade Agreement between Vietnam and the European Union in June 2018 is the second-factor attracting the industrial land investors in Vietnam. In Southeast Asia, FDI inflows into Vietnam increased the fastest, showing the investor confidence. The number of industrial zones is predicted to increase 1.5 times in the next 10 years with a concentrated and diversified industry ecosystem. Vietnam is gradually becoming an attractive destination for the manufacturing industry in Southeast Asia with the growth rate in 2020 surpassing Singapore and Malaysia.
3. Some notes on land for lease in Vietnam
a. Procedures and rental permits
The application documents for industrial real estate rental in Vietnam have industry code 6810. Enterprises needing to rent and leasing enterprises have to carry out necessary legal procedures such as application for land lease, Investment registration certificate, sign the minutes of the land lease agreement, and pay the deposit as per regulations. Types of permits and lease contracts need to be approved in accordance with the Land Law2013, Article 149.
b. Leasing term
The leasing term of land for lease in Vietnam for commercial purposes, services, implementation of domestic investment projects, or foreign capital projects must not exceed 50 years. For some large investment projects with slow capital recovery or projects located in difficult localities, the leasing term shall not exceed 70 years.
c. Growing industry:
The industries allowed to do business in Vietnam's industrial zones are mentioned in Vietnam's WTO commitments and international treaties. In particular, the industry groups attracting large investment capital are the electronics, solar energy, automobile, construction, textile, consumer goods processing, telecommunications, and logistics, etc.,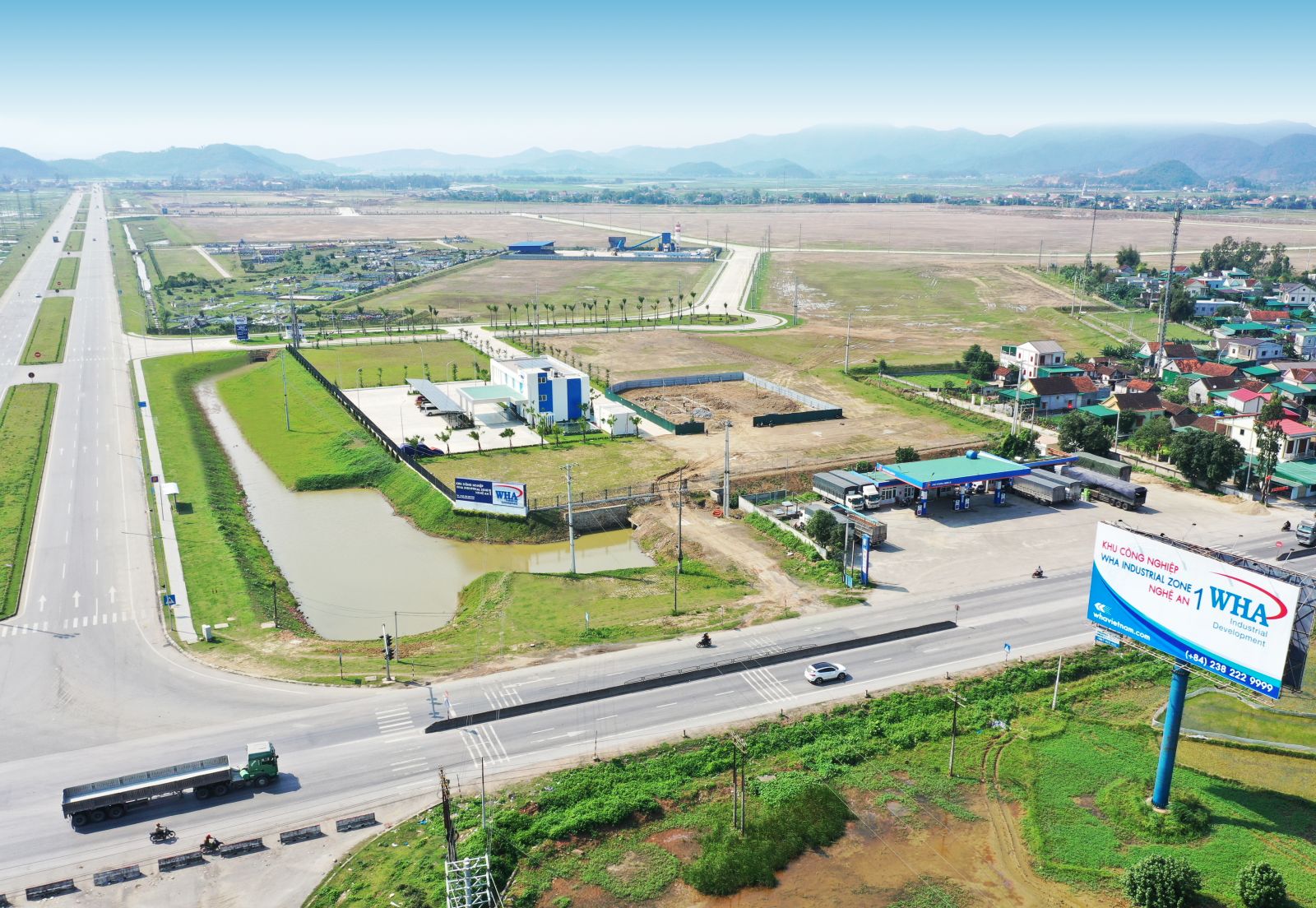 WHA provides industrial land solutions in accordance with international standards
WHA Corporation is a leading real estate developer in Thailand, providing facilities with international standards, strategic infrastructure, and integrated service solutions. WHA's business activities integrate 4 areas of logistics services, industrial estate development, utilities and power, and digital platforms.

With many years of investment experience in many international markets, WHA is currently implementing projects of land for lease in Vietnam whilst a total industrial land in Thailand and Vietnam comprising an area of ​​ 10,900 hectares and 875,000 m2 of factories, industrial zones and logistics area. WHA is also promoting the development of industrial facilities, which are being applied at WHA Industrial Zone 1 - Nghe An. WHA's customers will receive quality, reputable industrial real estate solutions with worry-free when investing.