According to the Foreign Investment Department - Ministry of Planning and Investment, FDI capital as of October 2021 still flows strongly into Vietnam's industrial parks, 1.1% increasing over the same period last year. Among the industrial parks in Vietnam with impressive growth are projects in the fields of electricity, electronics, and thermal power. In addition, nearly 300 projects attracting FDI across the country are being implemented, some industrial parks have effectively applied new models, in line with the development trend of science, technology, and regional economy.
Let's take a look at some effective and potential operation models of industrial park in Vietnam in the future.
1. General operation situation of industrial parks in Vietnam in 2021
In April 2021, Vietnam has about 575 industrial parks under planning, the total natural land area is about 219,500 ha, accounting for 66% of the total land area of the country. In which the industrial land area for lease accounts for 67% of the natural land area. Operating Industrial parks have an occupancy rate of over 70% of the industrial land that can be leased.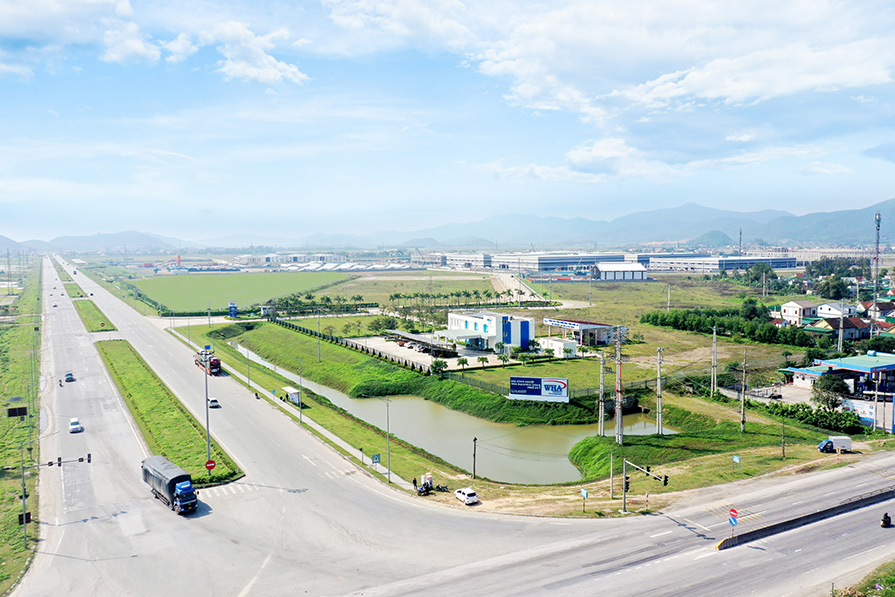 The market of industrial park in Vietnam has no signs of slowing down in 2021
The production and business situation of industrial park in Vietnam economic zone decreased compared to 2020 due to the profound impact of the pandemic. Therefore, the Government has implemented support packages so that businesses can to restore production and business activities such as reducing corporate income tax by 30% for all businesses with a turnover of less than 8.8 million USD in 2021, and at the same time promulgating support policies for employees such as social insurance benefits, unemployment insurance, etc.

Among 97 countries and territories investing in Vietnam, Asian countries are the partners that most interested in expanding investment in industrial park in Vietnam. This means the operation situation of industrial parks and manufacturing industries, in general, remains stable while many other industries are heavily affected by the pandemic.
2. Some effective and potential models of industrial park in Vietnam
a. Model of multi-functional industrial park
Previously, the single-function industrial parks only focused on production. Meanwhile, The models of industrial park in Vietnam with multi function expands many other aspects such as housing creation, public service development, entertainment services. The aim is to create an industrial lifestyle that includes living, working, resting, and entertaining in sync. Thus, a multi-functional industrial park will be established, creating a new residential area with an industrial rhythm. Currently, industrial park in Vietnam with a multi-functional model is the orientation of the country's industrial park development.
b. Model of specialized industrial park
The outstanding feature of this kind of industrial park model is the specialization and focus on each separate group of industries and occupations such as the garment industry, the seafood processing industrial park, the pharmaceutical manufacturing industrial park, etc. This also promotes the training of highly specialized human resources. The specialized industrial park has separate infrastructures and preferential policies suitable to the nature of each industry or profession. The industrial park in Vietnam following the model of specialized industrial zone is not many because of difficulties in the concentration and the transformation.
c. Model of modern, high-tech industrial park
The 4.0 industrial park model that applies smart technology, 5G network and artificial intelligence results will bring outstanding efficiency in production. Internet and AI artificial intelligence systems, automatic systems will replace humans and bring high production efficiency, accuracy, and stable productivity. Including WHA Industrial Park under Thailand-based WHA Group, which is one of the pioneering businesses operating on digital platforms, applying AI, 5G Network and IoT technologies to their business management. The management model of WHA industrial park provides partners with comprehensive data solutions and intelligent systems of operation.

Several high-tech industrial parks in Vietnam follow the 4.0 technology park, model. Hi-tech Park is a combination of electronics, telecommunications, information technology, automation, biotechnology, new energy and new materials.
d. Model of eco-industrial park
This model of industrial park in Vietnam aims at sustainable development, balancing production and maintaining a green ecosystem, reducing emissions and industrial waste. The eco-industrial park deploys many solutions such as recycling waste, reusing waste after processing, sharing energy among companies in the industrial park.

The eco-industrial park model has been started in 2010. From 2015-2019, the industrial park in Vietnam have new names converting to eco-industrial park models. The eco-industrial park model is actively supported by the United Nations Industrial Development Organization (UNIDO) and the Ministry of Planning and Investment.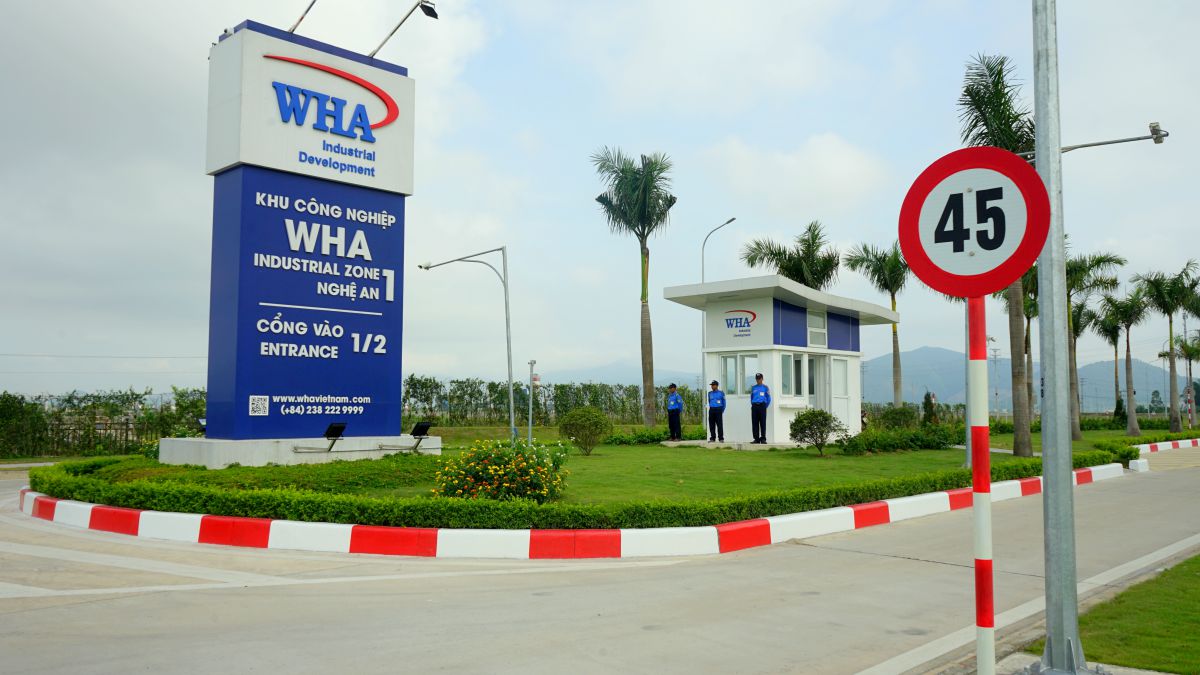 ​WHA Industrial Zone 1 - Nghe An invested by WHA
WHA Industrial Zone 1 - Nghe An is invested by WHA with international standard infrastructure in the North Central region of Vietnam, capable of linking production, manufacturing, and distributing towards the international and domestic market. In recent years, despite facing many difficulties due to the impact of the covid-19 pandemic, WHA industrial park in Vietnam still achieves many positive results in attracting investment projects.

Over 33 years of industrial estate development in Thailand, WHA also provides utilities and power and digital platforms, integrated with traditional solutions. In addition, WHA is also committed to social responsibility for the environment and community when implementing its sustainable development strategy. WHA offers the customers with combined solutions of many new, modern, and green industrial park models with a lot of development potential.