Ms. Anchalee Prasertchand, Vice President – International, WHA Industrial Development, and Mr. Le Trung Hieu, Senior Manager - Customer Development, WHA Industrial Management Services Vietnam Co., Ltd., were invited as guest speakers for the virtual seminar entitled "
Vietnam Industrial Park Introduction
" organized by EY Vietnam.
The online event attracted potential Taiwanese investors in the electronic and technical sectors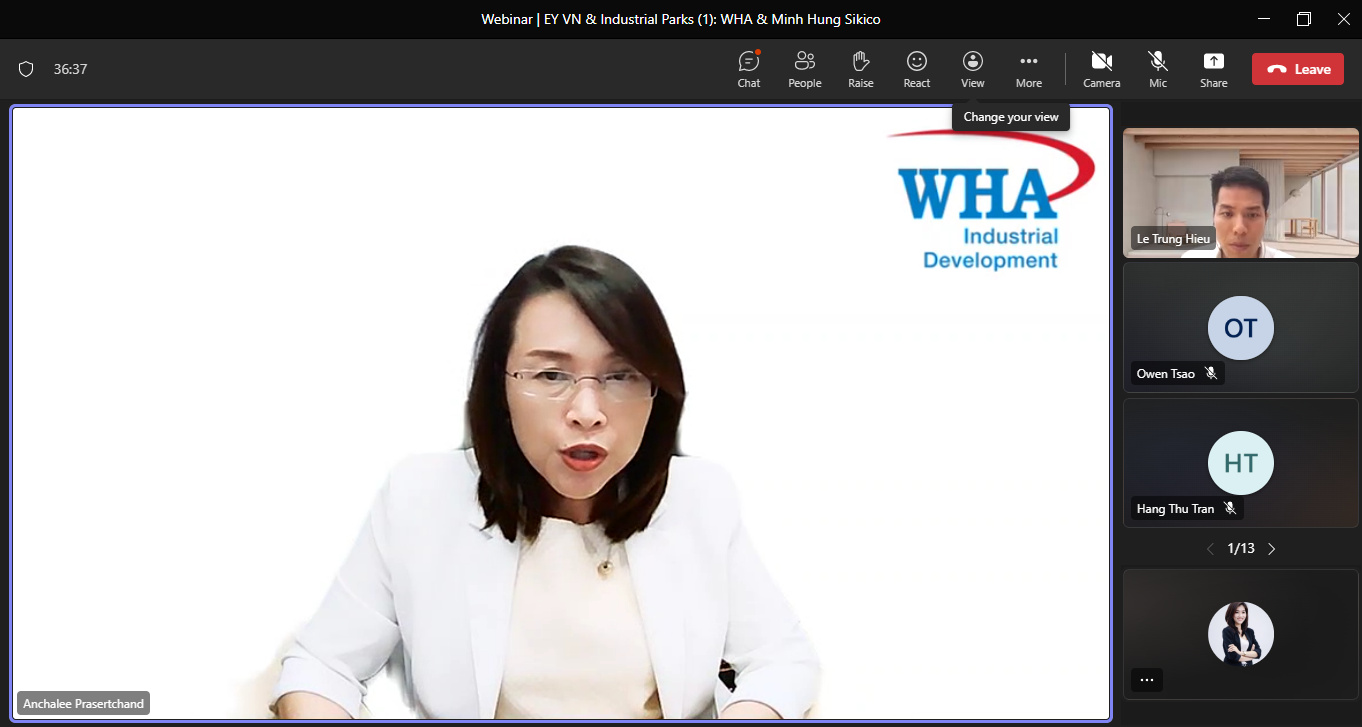 During the webinar, Ms. Anchalee Prasertchand introduced WHA Group, a leading infrastructure provider of integrated logistics and industrial facility solutions, with over 35 years of experience in Thailand. Since entering the Vietnam market in 2017, WHA Group has accomplished the development and ongoing operation of the first industrial zone in Nghe An province under the Smart-Eco Industrial Zone concept. WHA Group is currently working on plans to develop additional industrial zone projects, as well as venturing into logistics property, utilities and power business within Vietnam.
On the other hands, Mr. Le Trung Hieu shared detail about its world-class utilities and infrastructure of WHA Industrial Zone 1- Nghe An, which is rather in good position also in terms of Land Availability, abundant of labor sources with educational or training institute to cultivate a skill labor to support new factories and with the reasonable land lease. He underscored WHA Industrial Zone 1- Nghe An's readiness, in terms of advantages to welcome investors from Taiwan.