Taiwanese laptop maker Compal Electronics organised a field trip to WHA Industrial Zone 1 in Nghe An on June 22 to explore the possibility of expanding its manufacturing activities in Vietnam.
Compal's executives paid a visit to Nghe An to explore the feasibility of investment in the locality. WHA Industrial Zone 1 - Nghe An, owned by Thailand's WHA Group, has the potential for developing tech manufacturing activities thanks to its advantages of modern infrastructure, transport connectivity, and environmental care.
WHA Industrial Zone 1 is developed with high-quality standard infrastructure and world-class facilities. The 143.5-hectare Phase 1 of WHA Industrial Zone 1 has been completed with a high occupancy rate.
Meanwhile, it is on track to complete the second phase with 354.5-hectare in October. Given that Compal is looking for a 50ha manufacturing site, the second phase of WHA Industrial Zone 1 could be ideal for Compal to kickstart its new manufacturing facility in Vietnam.
Ever since its initiation as a PC peripheral supplier in 1984, Compal has grown to its present scale with outstanding management and solid research and development capacity.
To meet client needs from design to manufacturing, Compal manufactures 5C products such as notebook computers, tablets, wearable devices, and smartphones. In addition, the company also integrates its products into IoT applications to create smart houses and cars.
To respond to market needs quickly, Compal is setting up new manufacturing sites and after-sale service centres in China, the US, Vietnam, Brazil, Poland, and India.
In 2007, Compal established its offshore manufacturing base in Vinh Phuc. In light of prospective emerging market demand, Compal invested in another manufacturing facility in the country in 2019. After the second factory was put into operation in 2021, Compal continues to research potential investment destinations such as Quang Ninh, Thai Binh, and Nghe An to facilitate its further expansion plan.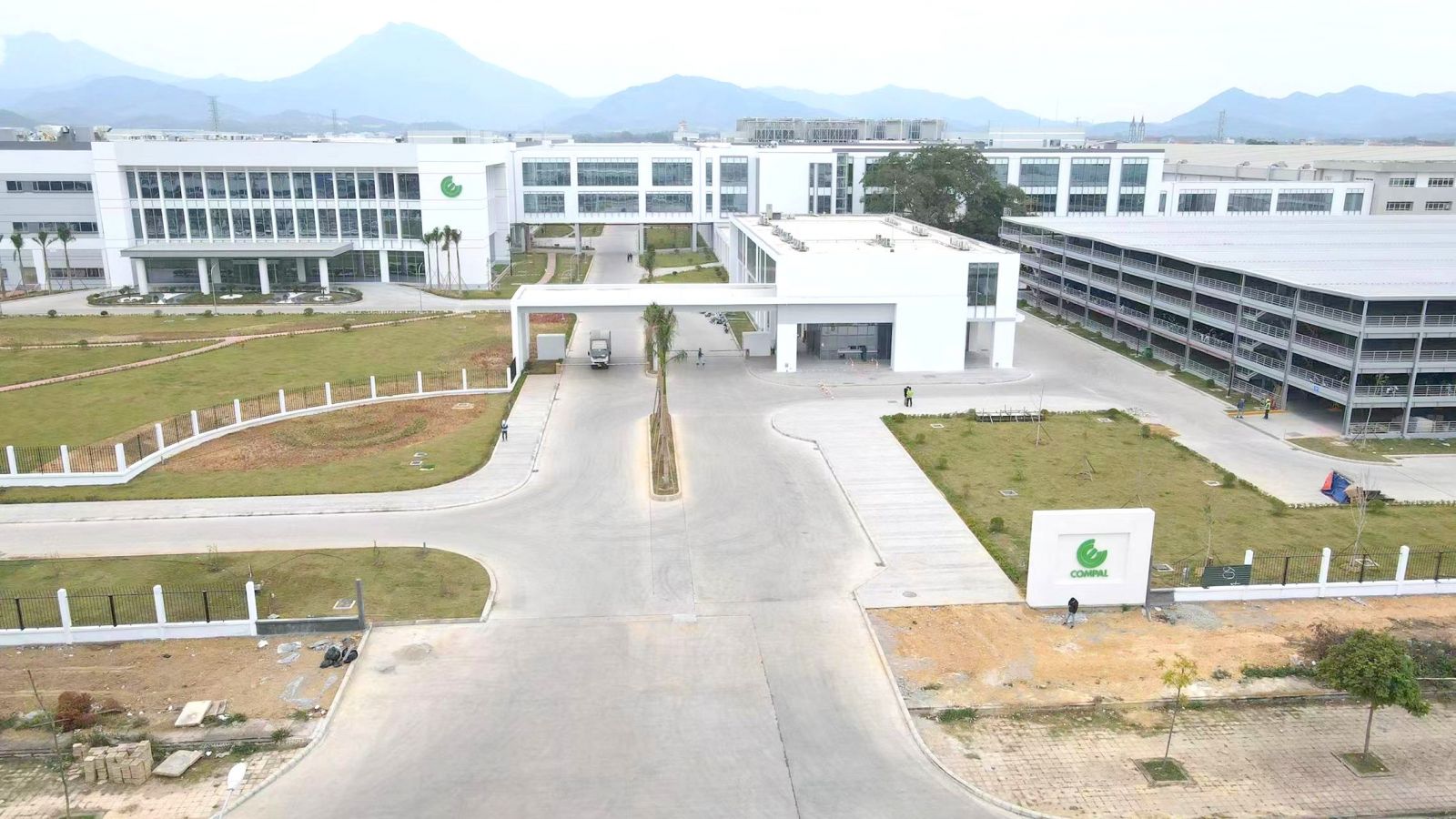 Vietnam has two major electronic clusters, which contribute greatly to creating employment opportunities and boosting economic development. The north is dominated by Samsung, LG, and Foxconn, while the south is home to players like Intel, Toshiba, Nidec, and Jabil – all with export-oriented manufacturing activities. Therefore, it is understandable why Compal has a keen interest in Nghe An, which is an emerging manufacturing base in the northern area.
According to the Ministry of Planning and Investment, Nghe An ranks ninth among the top 10 localities with the highest foreign direct investment (FDI) attraction in Vietnam.
The province has lured $580 million in the first six months of 2022, its so far best performance. There are 104 FDI projects in Nghe An with a total investment capital of $2.1 billion. Large-scale projects by foreign investors include WHA Group and Luxshare-ICT as the first-tier suppliers of mobile phones or PCs.
Furthermore, Nghe An continues to be among the top of the north-central provinces in terms of the provincial competitiveness index. These favourable indicators are wooing more foreign investors to Nghe An.
In addition, WHA Industrial Zone 1 – Nghe An provides easy connection to air, sea and road transportation. Investors benefit from the proximity to Vinh International Airport and access to hub-and-spoke sea transportation via Lach Huyen deep seaport.
In addition to the existing Highway 1A, they will also have easy access to the new Hanoi-Nghe An motorway upon its completion in 2024. With the convenient connectivity, tech manufacturers like Compal can easily ship products to customers around the world.
WHA Industrial Zone 1 is also home to AirPod assembler Goertek. The Goertek factory specialises in manufacturing electronic equipment with a capacity of 381 million items per year.
The industrial zone prioritises high-technology, high-value, and environment-friendly industries such as electronics, automotive, automation, and machinery and equipment.
In the future, WHA Industrial Zone 1 will focus on more high-value industries that require higher standards of Infrastructure and utilities with an eco-friendly environment.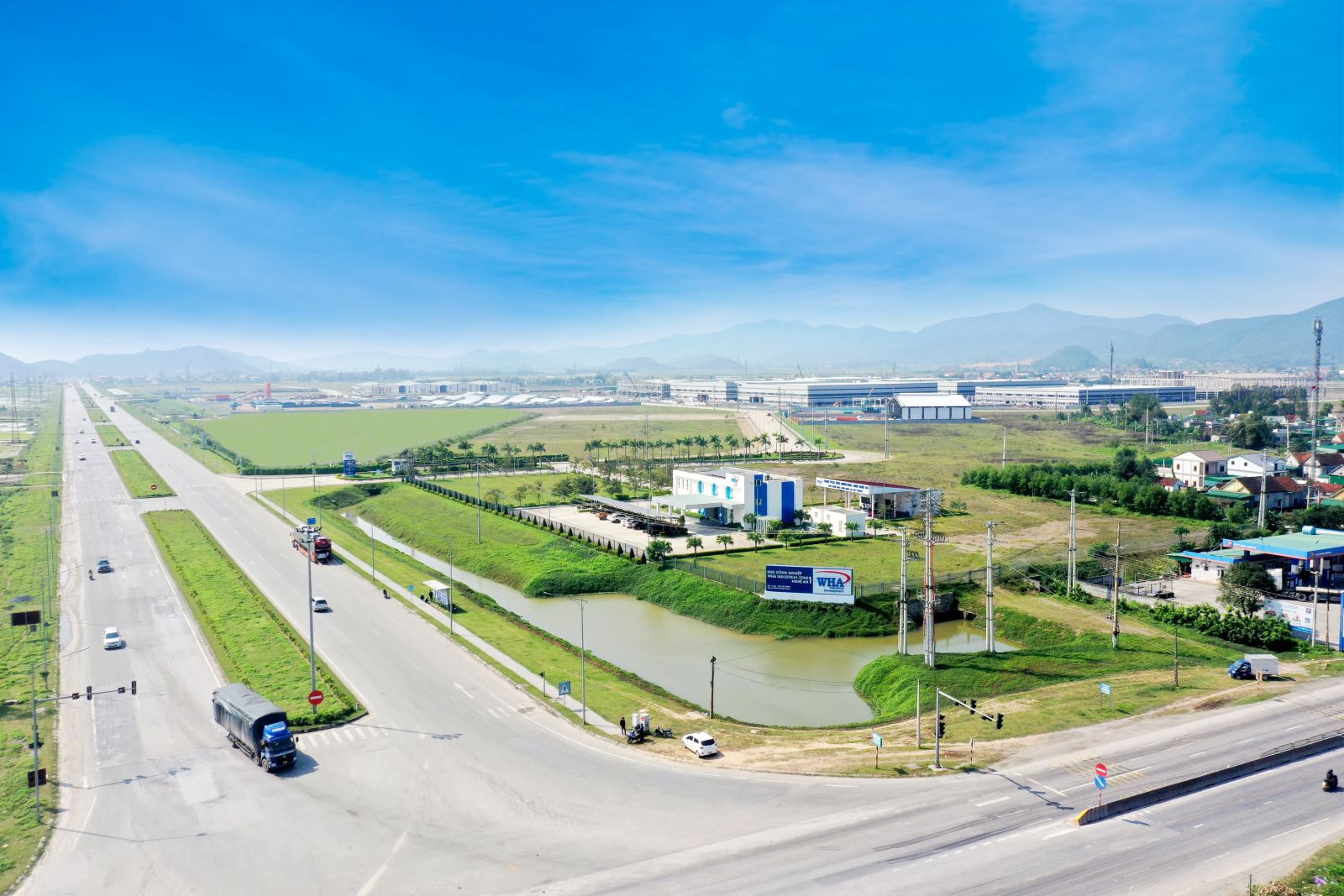 Phase 2 of WHA Industrial Zone 1 - Nghe An is ready to welcome investors
Both Nghe An and WHA Industrial Zone are now rolling out the red carpets for investors. In particular, WHA supports and offers quality services to investors during project implementation. Such large-scale investment projects in the high-tech sector will receive more assistance from both local authorities and the industrial operator.
Meanwhile, if the Taiwanese contract laptop maker can go ahead with its investment in Nghe An, it will open up new opportunities for both the locality and WHA Industrial Zone 1. The new factory can generate new employment but also upskill the local workforce.
With 3.37 million people, including a labour workforce of 2 million, Nghe An province is the fourth-most populated province in Vietnam. Every year, there are 24,000 new graduates from its seven universities, nine colleges, nine professional schools, and 19 vocational training schools. The upskilling of the workforce is vital to keep Nghe An more competitive in luring foreign investments.
Moreover, the proposed investment would help create more jobs for existing suppliers and lure more foreign suppliers into Nghe An to form a technology supply chain.
Investors from China, Japan, South Korea, Taiwan, Thailand, and Vietnam have set up their operations in WHA Industrial Zone 1. They operate in various sectors ranging from food processing, automotive parts, solar energy, building materials, and a large investment in electronics.
By Thanh Van