In 2022, investment in Vietnam has seen many bright spots. In which, Thanh Hoa province is one of the areas that receive a lot of attention and FDI capital from foreign enterprises. Let's investigate the investment situation of our country in general and Thanh Hoa province in particular through the following article.
1. Overview of investment in Vietnam
The year 2022 marked a pretty significant change for our country's economy after two years of fighting Covid-19 pandemic. The country began to reopen with the gradual recovery of enterprise and government supports. However, there are still many difficulties and obstacles after the pandemic as well as the effects of the Russia-Ukraine war and the world economic recession. Nevertheless, Vietnam was still a potential country attracting a lot of foreign investors in 2022.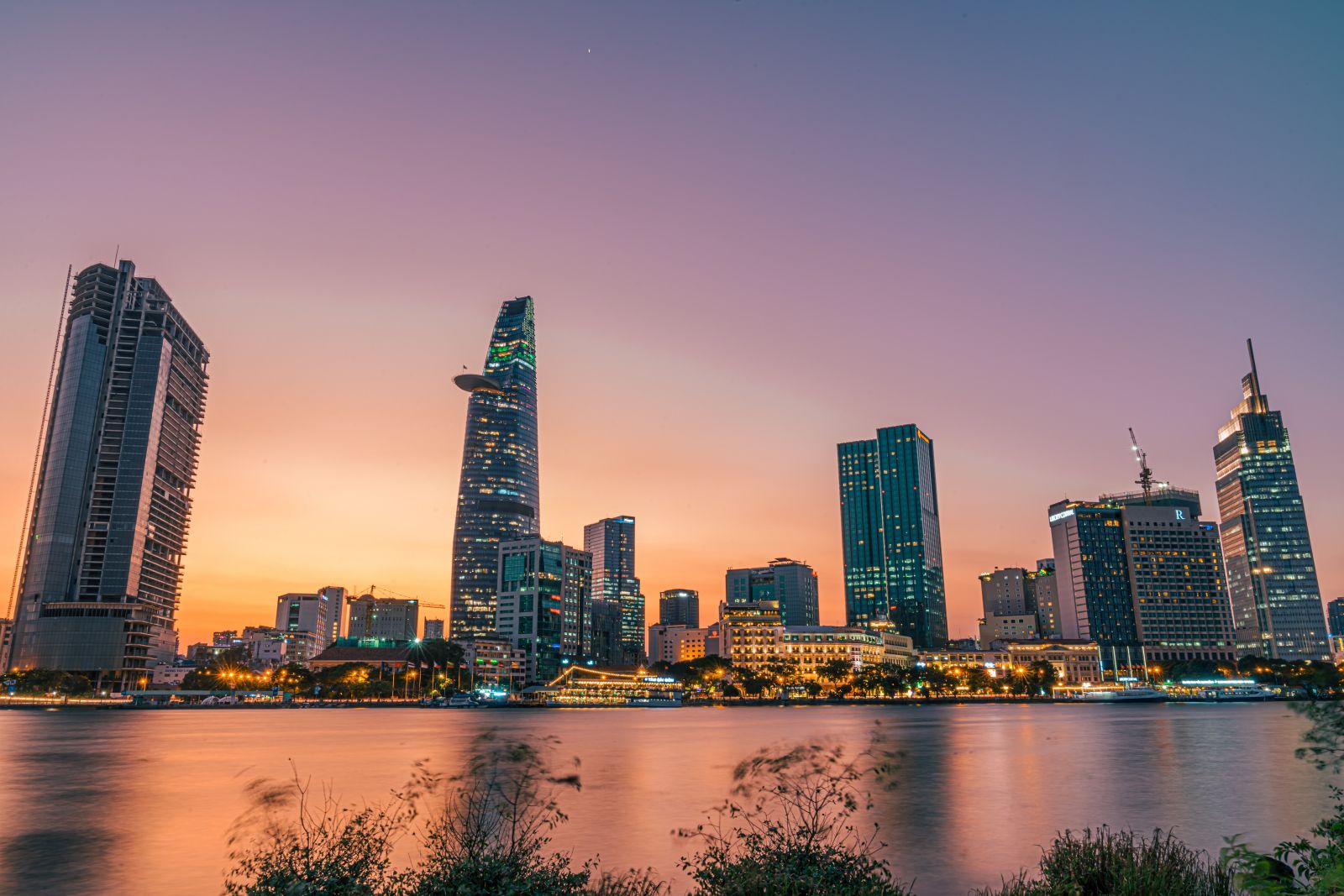 In 2022, investment in Vietnam has shown positive signs despite the pandemic
According to the Foreign Investment Agency under the Ministry of Planning and Investment, our country attracted more than USD 27 billion of FDI by the end of December 2022, accounting for 89% of the same period in 2021. However, investment in Vietnam in 2022 increases in the number of projects compared to the previous year.
19 out of 21 economic sectors have been invested, in which, the processing and manufacturing industries are the leading ones. Power generation and distribution industries and scientific and technological activities also attract many investors.
Thus, foreign investment capital mainly focuses on industrial parks in the Southeast region, the Red River Delta and some neighboring areas.
2. Provinces receiving the most investment in 2022
Also according to the Ministry of Planning and Investment, Ho Chi Minh City received the highest foreign investment in the past year, with a total capital of up to USD 3.94 billion , which was followed by large cities like Hanoi, and industrial parks in the Red River Delta and the Southeast region. These localities have been favored by foreign investors in recent years. (Source: Government electronic newspaper)
However, 2022 also marked a strong investment attraction from a number of central provinces such as Thanh Hoa, Nghe A, etc. Typically, Thanh Hoa province with leading registered FDI in the whole central region. Investment in Vietnam in 2022 has seen some positive fluctuations.
3. Foreign investment in Thanh Hoa province in 2022
In 2022, Thanh Hoa province is one of the places receiving high foreign investment. Foreign organizations are still very interested in investment in Vietnam, mainly in industrial parks. So, what makes Thanh Hoa become the leading province in the Central region receiving large FDI capital?
Thanh Hoa province is located in the North Central region bordering the Red River Delta in the North and Nghe An province in the South. Located in the transition position between the North and the Central region, with a long coastline and next to Laos. Thanh Hoa has convenient transportation including road, railway, waterway and airway.
Thanh Hoa province with Nghi Son seaport is a famous tourist province with crowded beaches. Besides, industrial parks in the province have made remarkable achievements and strong development over the years.
Investment projects in Thanh Hoa receive many incentives thanks to the province's investment attraction policy. Land rent, corporate income tax or import-export tax are all preferential. Cargo transportation through Nghi Son port is also encouraged and supported.
Thanh Hoa province has been promoting administrative procedure reform, improving the business environment, completing infrastructure, and training human resources. This is a firm step to help foreign investors feel secure in case of investment in Vietnam.
Moreover, the (the 12th) Politburo's promulgation of Resolution No. 58-NQ/TW on the construction and development of Thanh Hoa province by 2030 is indeed an attractive opportunity for foreign investors.
According to the National Information System on Foreign Investment, accumulated to August 20, 2021, Thanh Hoa province leads among the central provinces in foreign investment with USD 14.57 billion. This locality has released a list of 89 projects calling for support.
Many key fields such as manufacturing, power production and supply, petroleum, iron and steel, etc. are present in some industrial parks of Thanh Hoa province. These are projects that make a great contribution to the local budget. At the same time, it can meet the employment need of a large number of local workers so that they can work close to home without leaving their hometown.
After Nghe An, WHA Group - Thailand's leading developer of industrial real estate, Logistics, industrial utilities and energy, chose Thanh Hoa to build an industrial park. WHA - Thanh Hoa smart technology industrial park is expected to commence construction in 2023, aiming to meet the needs of high-value technology industries and strengthen the technology corridor while orienting towards intermediate and downstream industries.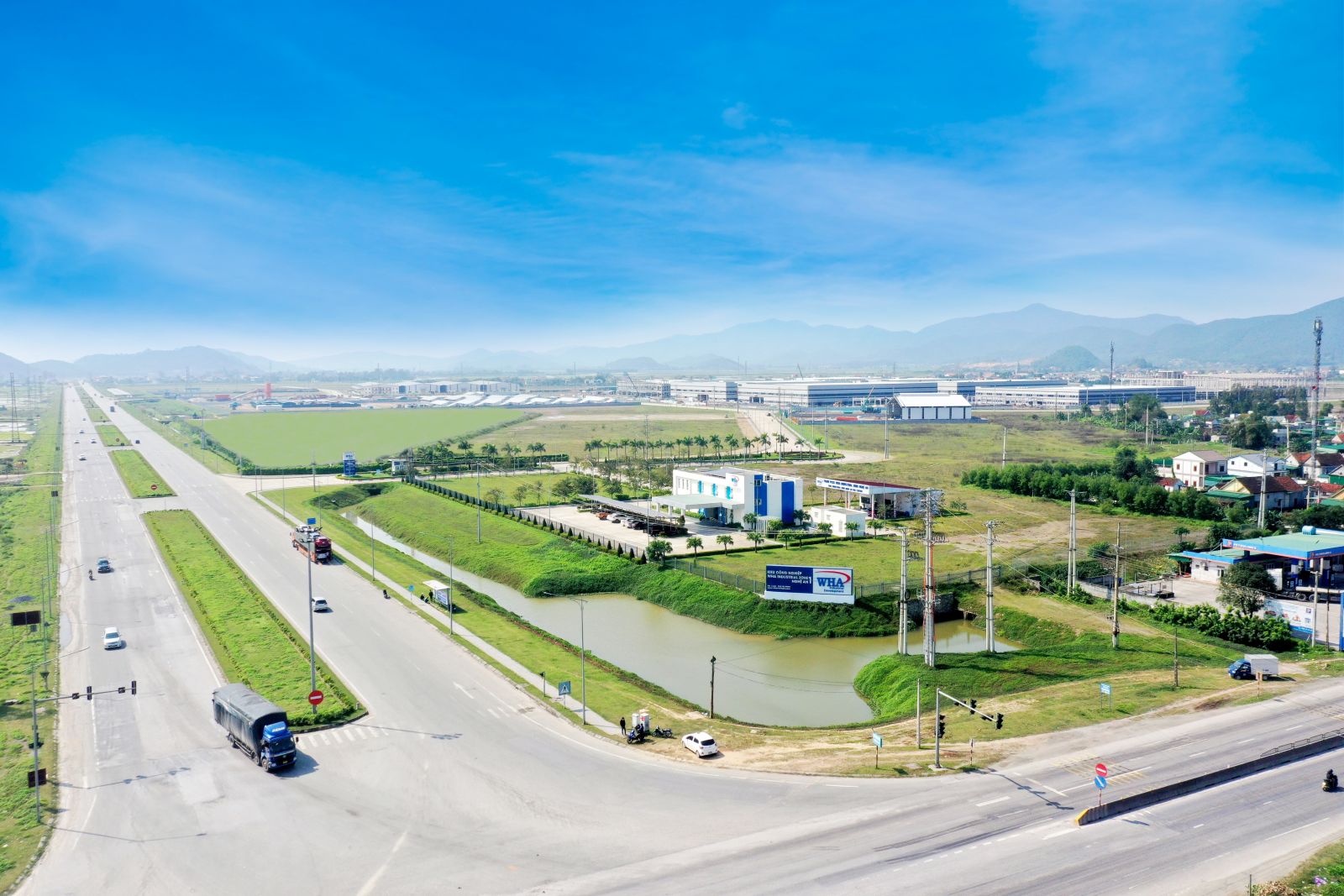 WHA Industrial Zone 1 – Nghe An
Thanh Hoa is currently a magnet block attracting domestic and foreign investment. This promotes investment in Vietnam by foreign enterprises towards the outstanding development of the economy in the coming years.