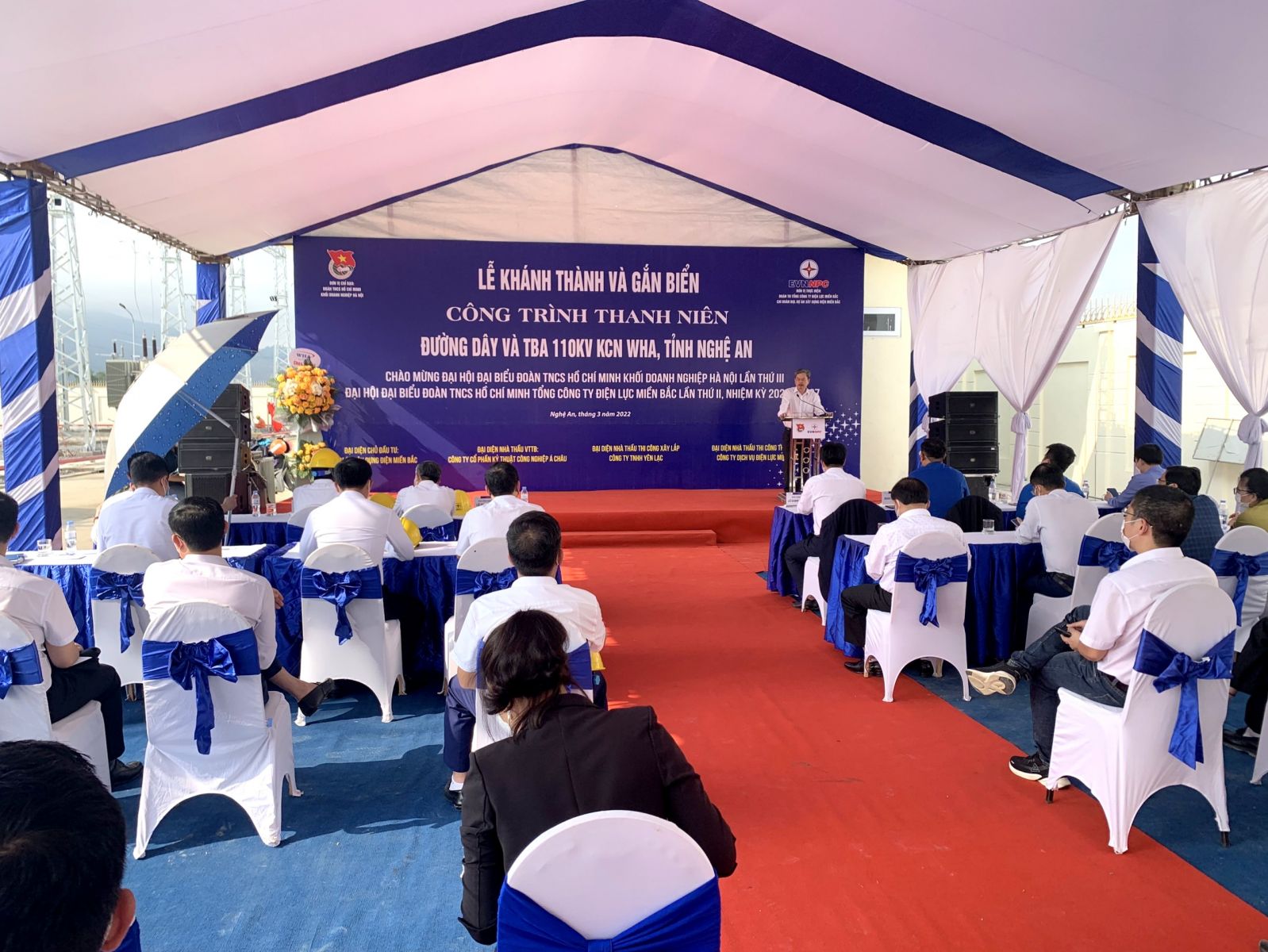 Key officials and representatives from Northern Electricity Corporation, Nghe An Electricity Company, Northern Power Construction, and WHA Industrial Zone Nghe An Joint Stock Company recently attended the successful launch of the newly-built 110kV Substation located at WHA Industrial Zone 1 - Nghe An.
One of North Central Vietnam's key projects with international standard facilities and services, WHA Industrial Zone 1 - Nghe An connects manufacturing companies and distribution centers that serve both the domestic and international markets.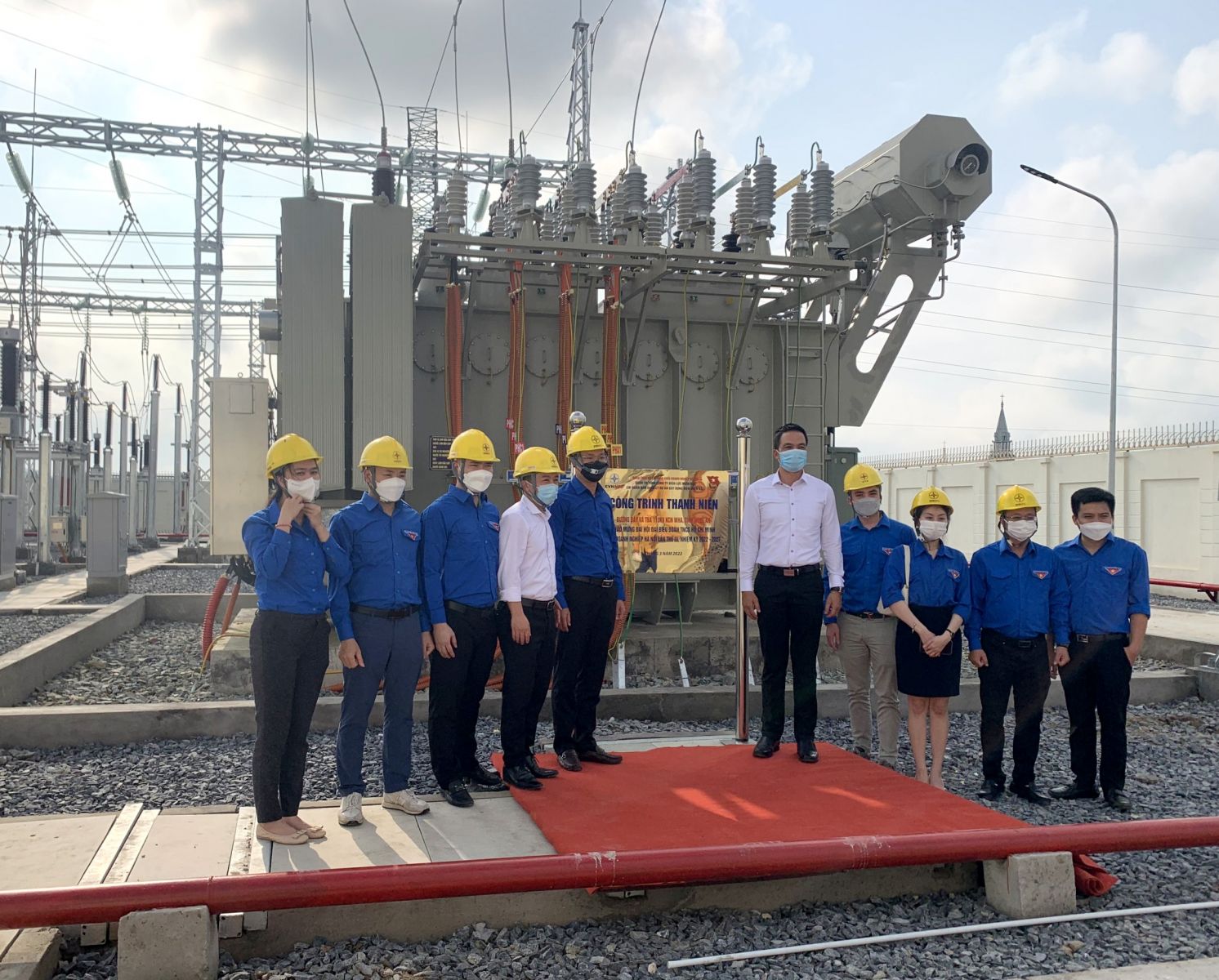 The 110kV transmission line and power substation project, located in WHA Industrial Zone 1 - Nghe An, is relayed on the 1-circuit line 178E15.1 Hung Dong to 171E15.13 Dien Chau. The transformer station is designed with a scale of 03 63MVA transformers. Phase 1 includes a 115/38.5/23kV - 63MVA transformer, two-line breaker compartments, 02 DCL installation segments, and an operating station with 110kV and 22kV. The 22kV medium voltage area has 7 installations for Phase 1.
The station is built according to the standards of a remote-control substation, featuring a SCADA information control system that is connected to Nghe An PC Remote Control Center, A1 and NPC Data Center.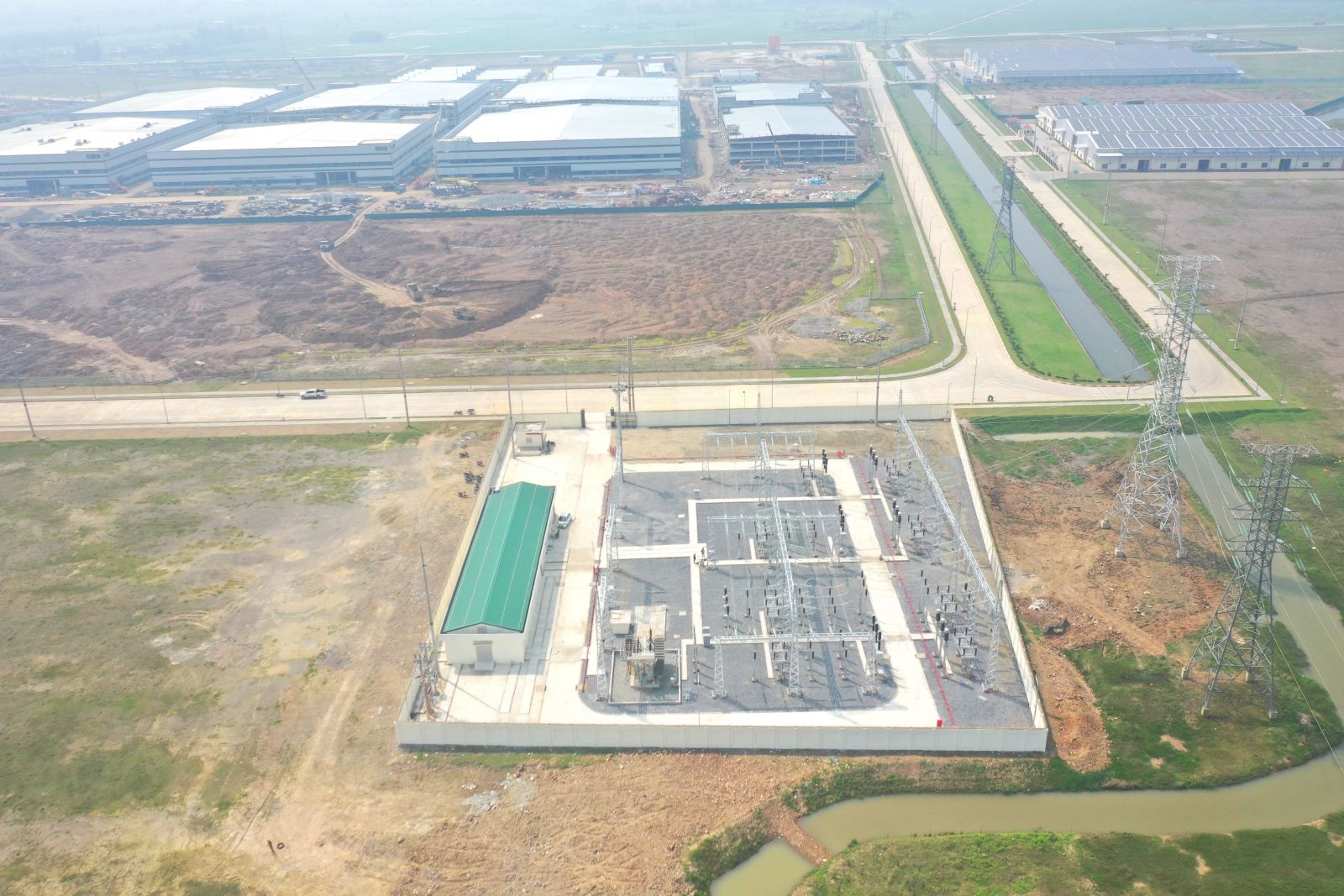 Currently in operation, the 110kV Power Substation will supply power to investors for projects in WHA Industrial Zone 1 - Nghe An. This will ensure a stable and reliable power supply for all business operations, creating a favorable environment for more projects and investments in WHA Industrial Zone 1 – Nghe An.