Foreign-invested enterprises are the most potential form when choosing to make investment in Vietnam. The proportion of foreign investment capital into the Vietnamese market has shown that Vietnam is a safe investment destination with great potential thanks to the recovery of its economy after the epidemic as well as its rapid growth in new normal state. However, in order to have good knowledge of and access the market quickly, FDI enterprises need to equip themselves with thorough preparation steps in terms of documents, procedures and locations to overcome initial difficulties when making investment in Vietnam in order to minimize legal risks.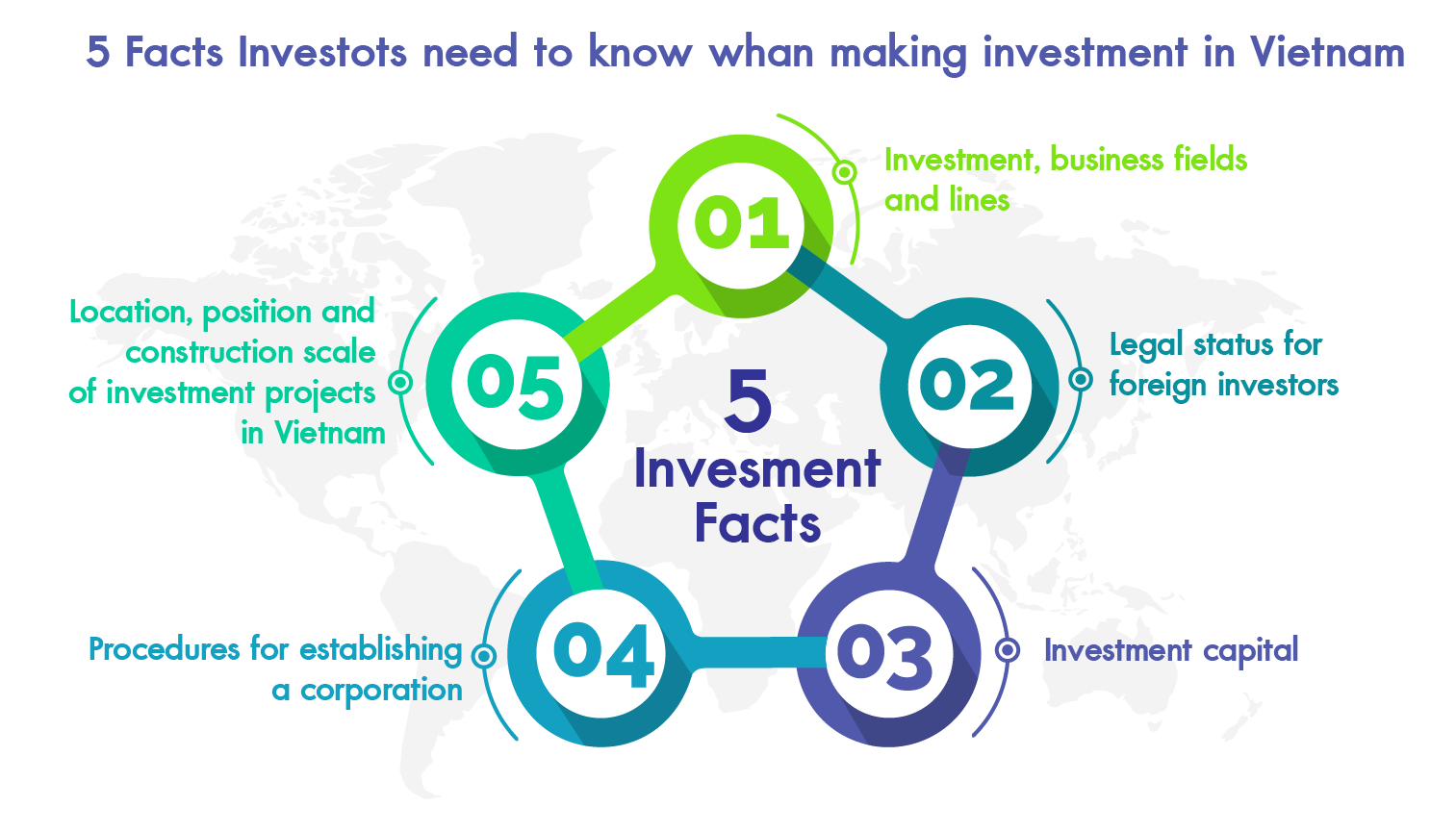 Investment facts need to know by foreign firms when making investment in Vietnam
1.
Investment, business fields and lines

The State stipulates a specific list of business lines classified in three main groups: permitted, not yet permitted and limited for foreign investors. Foreign investors need to check whether the business lines they want to pursue have been opened in the Vietnamese market and whether they are prohibited from doing so.
2.

Legal status for foreign investors
Foreign investors can register as either foreign individuals or corporations when making investment in Vietnam. Most permitted business lines will be available to both individuals and corporations, but certain conditional business lines will require investors to be either individuals or corporations.
3.

Investment capital
According to the commitment to openness of the market and Vietnamese law, investors need to ensure that they fully meet the conditions about investment limit when choosing the fields of education, travel, real estate, and payment intermediaries. The business lines that are not included in the list of above fields shall not be subject to investment limit, foreign investors need to ensure the feasibility of investment capital compared to the scope and scale of the project. Investment capital contribution cases need to be implemented on schedule in order to avoid inspection and fines for violations and not to affect the investment certificate.
4.

Procedures for establishing a corporation
For completion of the corporation establishment procedure when making investment in Vietnam, foreign investors need to fully declare a series of documents related to declaration and verification of investment capital. The corporation establishment process is also more complicated for corporations that possess domestic capital. In order to limit the risks of cash flow and transparency, this is one of the fundamental conditions for the law to protect the interests of people and the Vietnamese market. A minimum of 30 days will be required to apply for a business license.
5.

Location, position and construction scale of investment projects in Vietnam
Although all documents are complete, if the location has not been selected or the location has not been granted a certificate of ownership of the work, the project will not be licensed. In case the project needs to be leased land by the State, the investor needs to submit an application requesting for land allocation for land lease purpose. In case of leasing a premise, leasing a workshop or a factory, a FDI enterprise must confirm if the lessor is licensed and examine the lessor's land use right certificate.
Supporting foreign investors to overcome difficulties, consulting resources and managing infrastructure when entering the Vietnamese market
To minimize initial difficulties when making investment in Vietnam, investors need to carefully prepare documents in licensing procedures, develop a clear investment project plan regarding capital sources and select a form of business and a location that meets the requirements to complete the procedures.
Understanding the initial difficulties faced by foreign investors, many domestic firms have developed services and solutions to support foreign investors, helping them to solve problems when making investment in Vietnam effectively.
When looking for firms that provide workshops for lease, FDI enterprises will be assisted in locating suitable workshops and factories, leasing logistics and industrial zone utilities, which have been licensed. Investors no longer worry about the lack of work ownership certificates when conducting business registration procedures. Remarkably, WHA is a leading developer of a fully equipped industrial ecosystem, meeting Thai international standards. WHA provides a wide range of customer care services, such as providing telecommunications and information technology infrastructure services, logistics, industrial office layout, etc. Foreign units that invest in Vietnam for the first time can contact WHA for using comprehensive, fast and time-saving services.

WHA's factories having infrastructure and facilities that meet international standards
WHA is located in Nghe An, including WHA Industrial Zone 1 and it is expected to develop WHA Smart Technology Industrial Zone - Thanh Hoa. WHA meets the standards of the State, serving foreign investors who want to lease industrial factories of diverse scales from small to very large. With international standard facilities and technological progress that comply with standards set by WHA Thailand, WHA Industrial Zone 1 – Nghe An is one of the few pioneers to initiate the model of leasing logistics facilities. This corporate exclusively provides clean water and applies technology to operating smart industrial zones.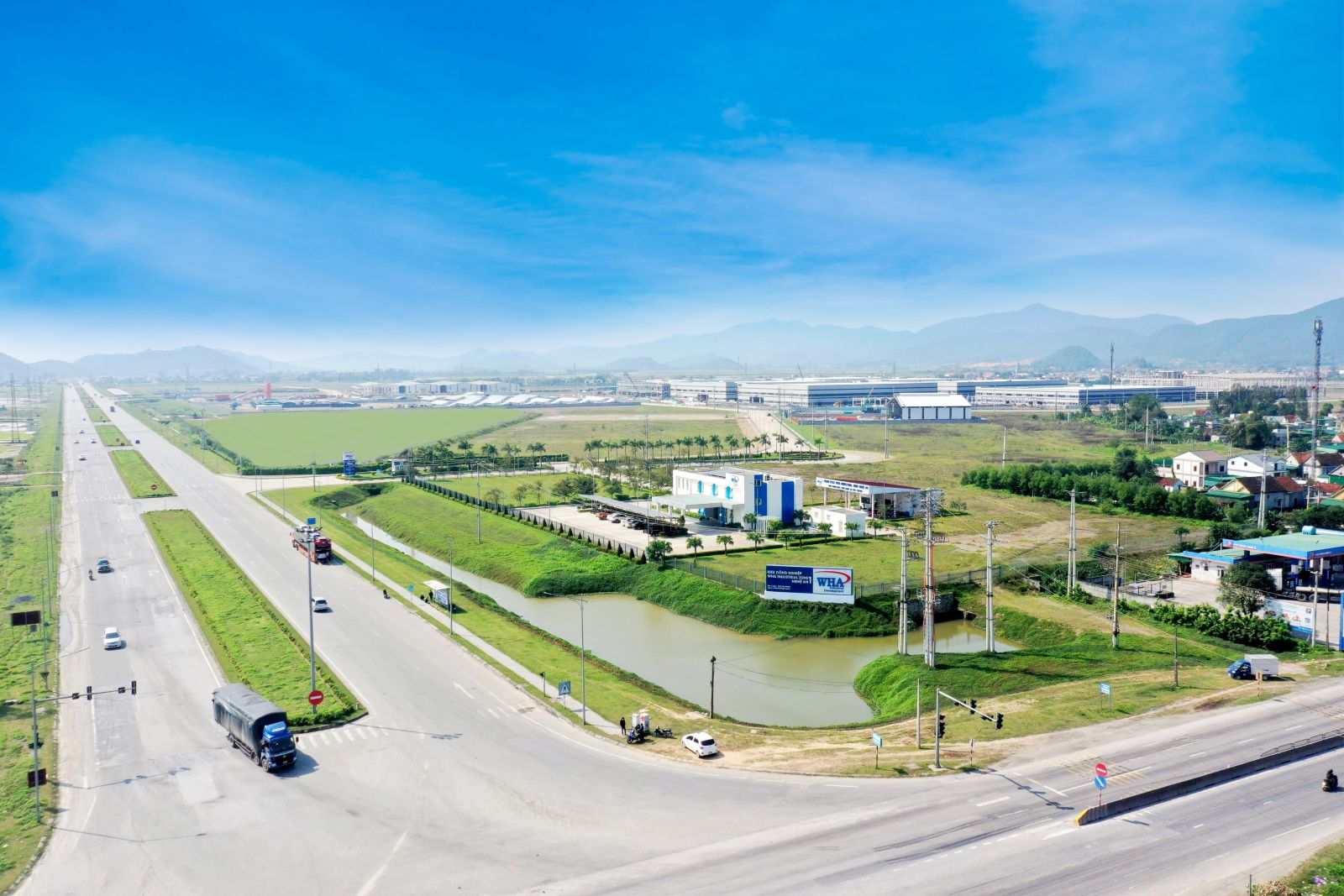 WHA helps foreign investors to maintain factory space without worrying about factory establishment procedure
The above article emphasizes the difficulties faced by foreign investors when making investment in Vietnam. The legal corridor in Vietnam is gradually expanding to encourage foreign investors to invest, creating an investment runway through actions to update and adjust investment regulations. This opens the door for foreign investors who want to enter a dynamic and attractive market like the Vietnamese market.