With the ups and downs of the global COVID-19 epidemic, recovery of the world economy is fragile. The current situation that Chinese enterprises face in terms of investment and cooperation overseas is more complicated and severe.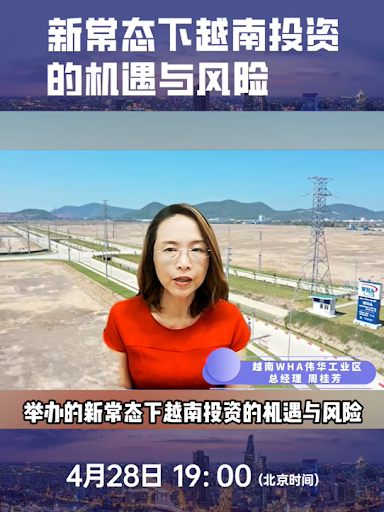 To help Chinese-funded enterprises venturing abroad deal with risks and challenges given the new situation, innovate overseas business models, and improve investment risk prevention capabilities, WHA Industrial Development PLC., represented by Ms. Anchalee Prasertchand – Director, International Department, invited potential investors to join a live forum on "Vietnam Investment Practices" and "Opportunities and Risks of Investment in Vietnam under the New Normal"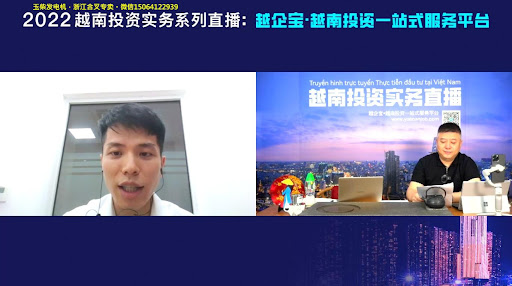 ​
During the webinar, Mr. Le Trung Hieu – Customer Development Manager, introduced WHA Group and its solid reputation in the industry after nearly 33 years, as well as its first project in Vietnam, WHA Industrial Zone 1 - Nghe An with a total planned area of 1,850 hectares. He also explained the preferential tax policies potential investors can enjoy, its strategic location and the abundant work force in Nghe An, the province with the 4th largest population in Vietnam.

We welcome all investors to Vietnam and invite them to invest in WHA Industrial Zone 1 – Nghe An.