In 2020, WHA Industrial Zone Nghe An JSC, in cooperation with the People's Committee of Nghi Hung commune, Nghi Loc district, organized a men's and women's volleyball tournament. This event was held to celebrate the awarding of a New Rural Certificate to Nghi Hung commune.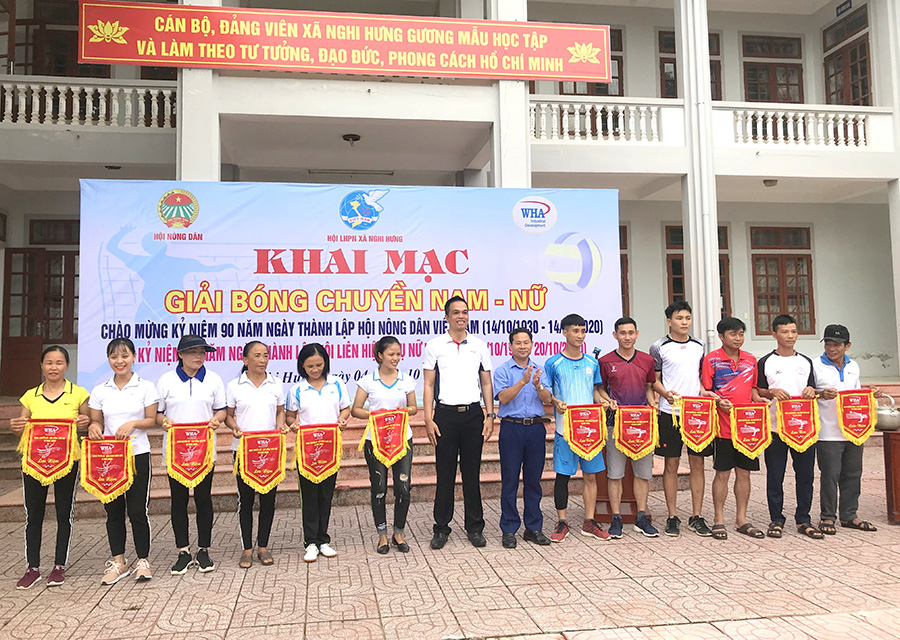 ​
From October 3 to October 11, 6 men's teams and 6 women's teams from 6 villages competed in a round robin tournament at the Nghi Hung Commune Cultural House. The top two teams in each group competed in the semi-finals and the finals.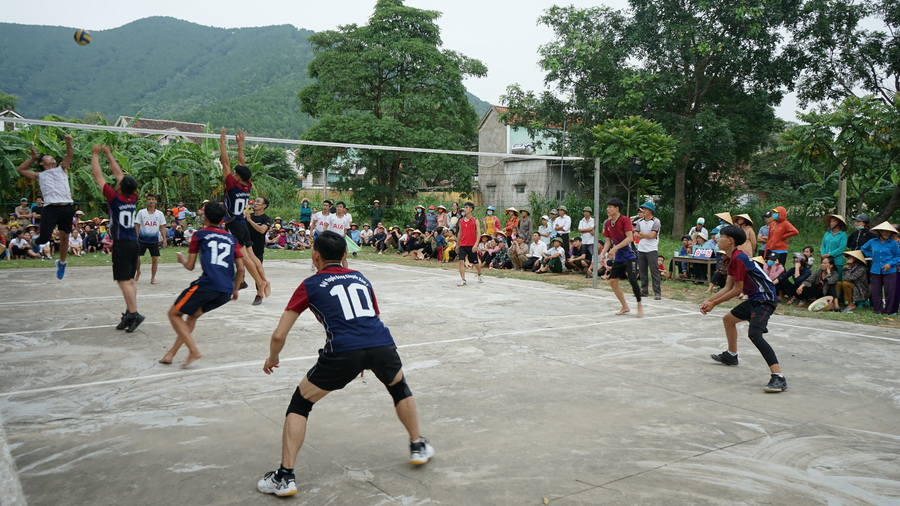 ​
Men's championship match between Hamlet 1 and Hamlet 2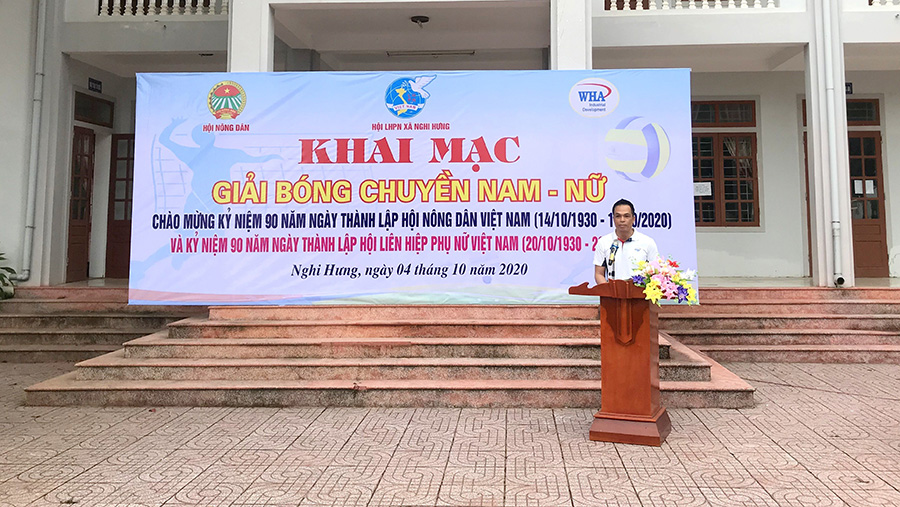 ​
Speaking at the opening ceremony, Mr. Kampol Noramat – Senior Site Manager, WHA Industrial Zone Nghe An JSC, welcomed all players and wished them success in this tournament. He also expressed his company's desire to host more sports events to promote an active lifestyle and improve community health.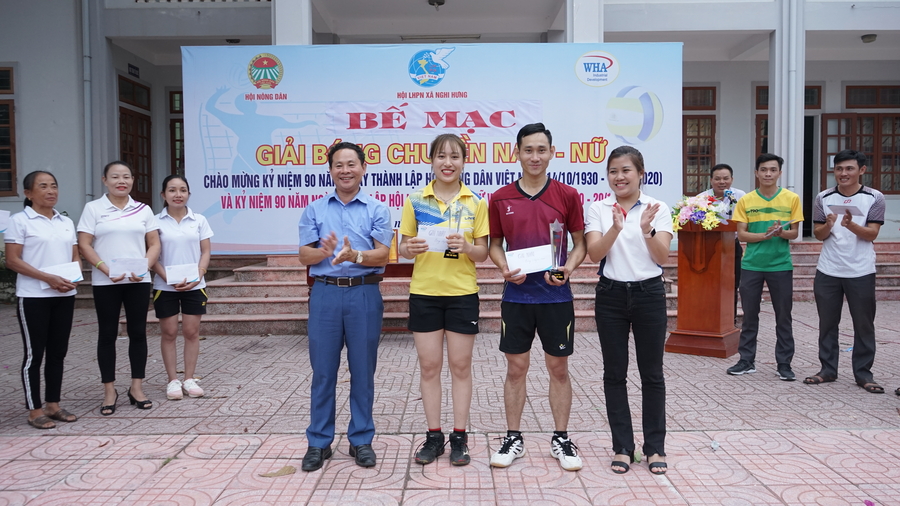 ​
Ms. Nguyen Thi Bich Lien (right), General Director-WHA Industrial Zone Nghe An JSC, and Mr. Nguyen Viet Thanh (left), Chairman of Nghi Hung Commune People's Committee, handed over the prizes to the winning teams - Hamlet 2 for men's division and Hamlet 1 for women's division.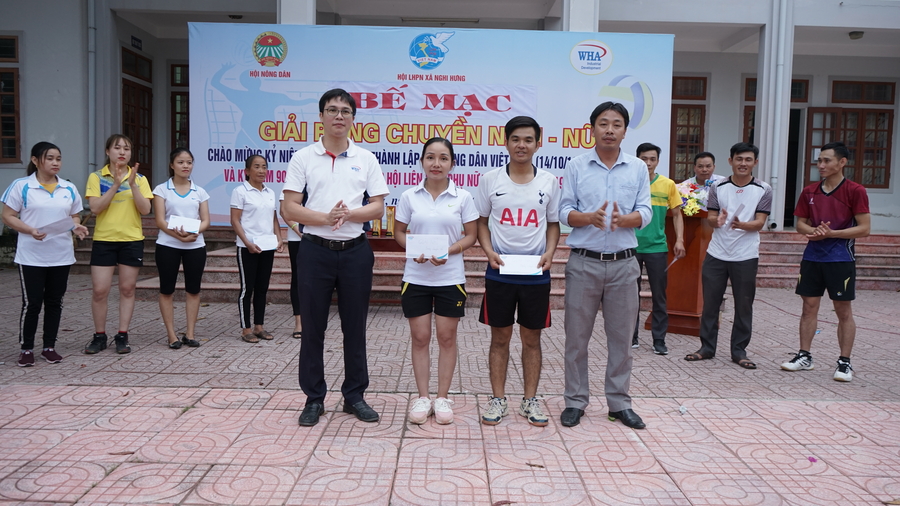 ​
The men's Hamlet 1 Team and the women's Hamlet 2 Team placed second.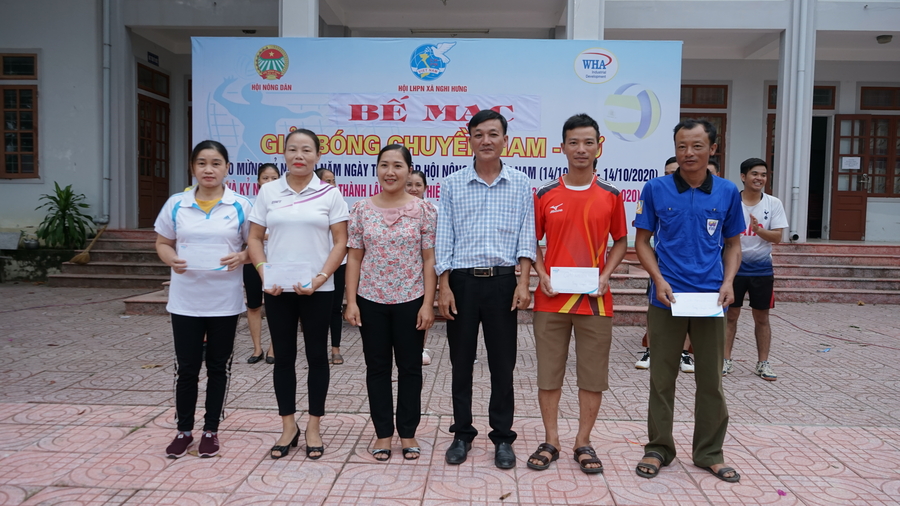 ​
The remaining teams also received consolation prizes and were commended for their efforts and sportsmanship.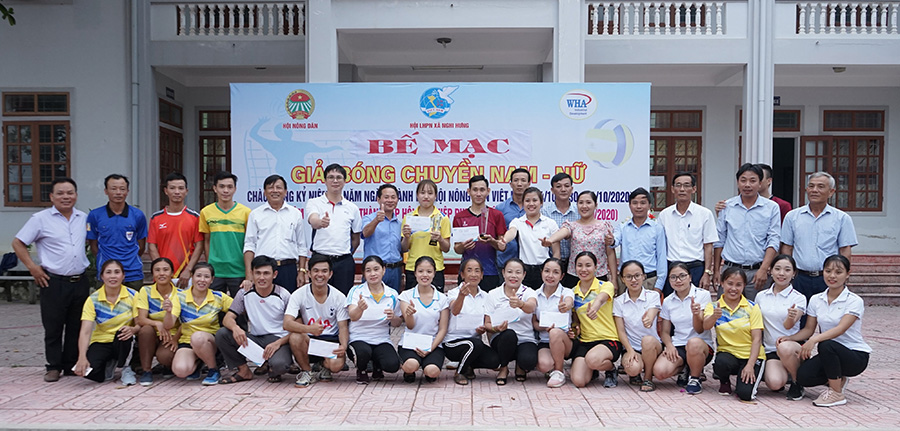 ​
The tournament ended with many beautiful memories, raising the spirit of sport in each village. WHA Industrial Zone Nghe An JSC will continue to accompany residents of Nghi Loc district in meaningful activities in the near future.