Responding to the call of the Provincial Party Committee Secretary to reach out to district residents for the New Year, WHA Industrial Zone Nghe An JSC collaborated with Nghi Loc District Police, Hoa Hiep Co., Ltd and Hoa Hiep Co., Ltd. Hop Luc Co., Ltd. for the "Warm Lunar New Year 2022" gift-giving project for low-income households in the communes of Nghi Thuan, Nghi Long, Nghi Dong, Nghi Phuong, Nghi Hung (Nghi Loc district).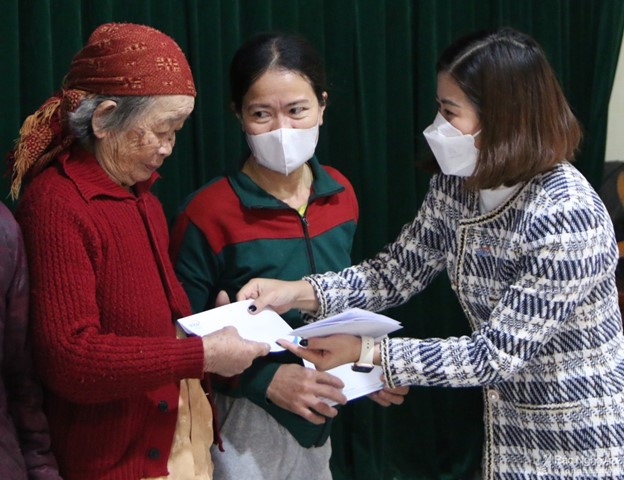 Ms. Nguyen Thi Bich Lien, General Director of WHA Industrial Zone Nghe An JSC, distributes gifts to low-income households
The meaningful and practical gifts for the New Year and the coming spring express the spirit of "Muslim, mutual love" and "Good leaves cover torn leaves", and show the commitment of local officials and private businesses to take care of people in the community.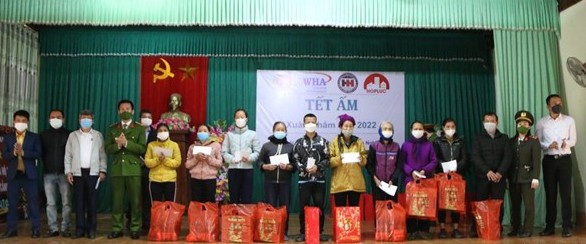 Leaders of Nghi Loc Police and WHA company give gifts to poor households.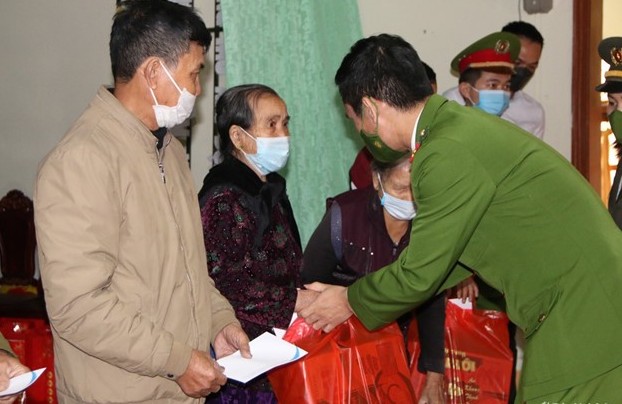 Local authorities and businesses support residents in difficult circumstances on the occasion of the coming New Year and Spring.
WHA and other generous donors hope that the New Year gifts could help disadvantaged families in the area enjoy a joyful Tet holiday.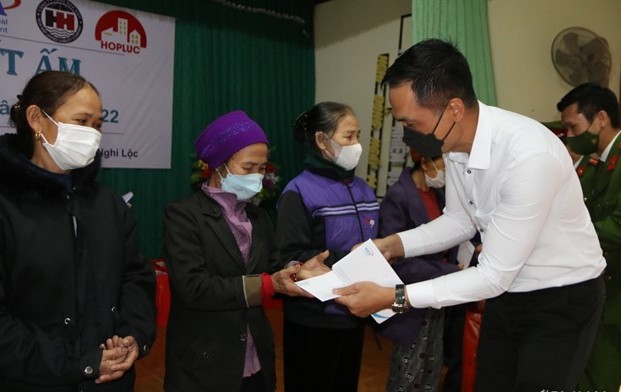 Mr. Kampol Noramat - Senior Construction Manager, WHA Industrial Zone Nghe An JSC presented gifts to poor households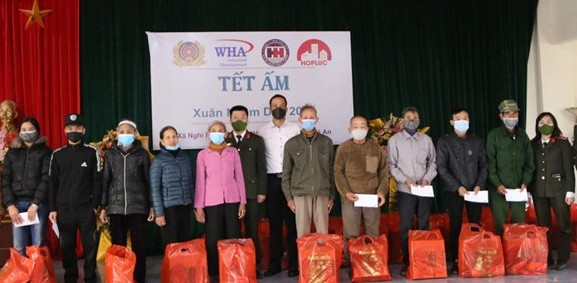 Companies inside WHA Industrial Zone 1 – Nghe An contributed support to communities located around WHA Industrial Zone 1 - Nghe An industrial zone