Perfectly positioned to meet the needs of local and international investors, WHA Industrial Zone 1 – Nghe An has easy connections to an international airport, three deep sea ports, major rail networks and national highways. Its world-class facilities and its practical one-stop service make it the ideal investment location for projects of significance, with minimum delay and maximum efficiency.
Bringing to the country its unique 30-year experience in developing world-class industrial estates in Thailand, WHA Group launched WHA Industrial Zone 1 – Nghe An, (WHA IZ 1) in February 2017.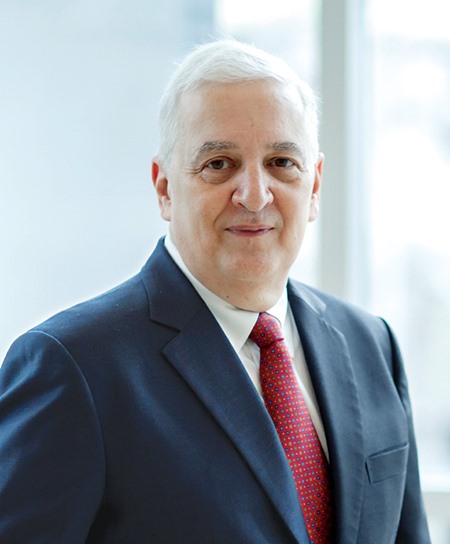 Mr. David Nardone, Group Executive - Industrial and International, WHA Industrial Development PLC.
Now open for business, the 143.5-hectare first phase of WHA Industrial Zone 1-Nghe An offers the ideal location for manufacturing and industrial development, high-impact industries and other business investments looking for locational advantages, efficient use of land, a large workforce and best practice planning. The first customers from China, Japan and Thailand are already setting up their operations in various industrial sectors such as building materials, electronics, food processing, solar energy and steel.
The suitable geographical location, together with Nghe An Province's expanding transportation infrastructure, its large population of 3.34 million people and a well-trained workforce, were among the key reasons why WHA Group chose Nghe An for its first footprint in Viet Nam.
Nghe An Province offers a series of logistical advantages, such as the Vinh City International Airport; an 82-km coastline with convenient access to three deep seaports (Vissai, Cua Lo and DKC); a railway network that connects the north to the south; and eight national route highways running through the province.
"Viet Nam's economic prospects for foreign investors are the brightest in the region, especially in this post-pandemic era. Its economy is resilient," said Mr. David Nardone, Group Executive - Industrial and International, WHA Industrial Development PLC. "With the solid support of the Vietnamese government and provincial authorities, Nghe An continues to attract and nurture foreign investment. We are looking forward to long-term sustainability with significant growth prospects," he explained.
WHA Industrial Zone 1 – Nghe An supports economic expansion and employment opportunities in the Nghe An region in a way that uses surrounding infrastructure and respects social, cultural, and environmental considerations as well.
In addition to WHA Industrial Zone 1 – Nghe An's 498-hectare Phase 1, another six phases, representing a total area of 3,200 hectares upon completion, are scheduled for future development.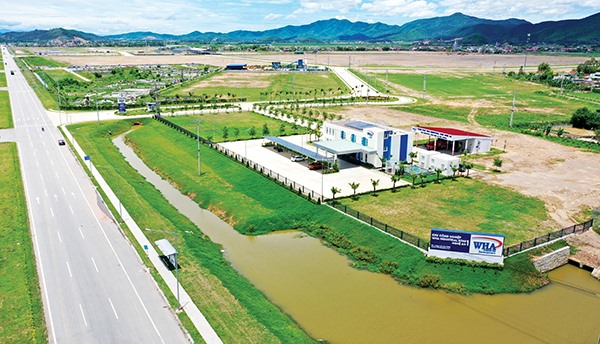 Job creation and workforce development
Skilled workers are a necessity, as they play a large role in developing different sectors and ensuring that they continue to thrive within a challenging and rapidly changing economy. Workforce availability and quality are among the most important factors in growing a company, empowering a community and strengthening the region's economy.
In terms of education and training facilities, Nghe An offers 7 universities, 10 colleges, 8 Intermediate Colleges, 19 vocational schools/centers and 89 high schools. WHA has signed bilateral agreements with educational institutions in Vinh City to facilitate the preparation and development of potential employees, creating more opportunity for service industries and skilled trades training.
Efficient processing
The Dong Nam Economic Zone Authority (DNEA) has set up a One Stop Service for streamlined assessment processes for applications and requests.
Investors can benefit from special incentives such as a special Corporate Income Tax at 10% for 15 years from the date the company starts to generate revenue; an exemption for the first four years and a 50% reduction in the subsequent nine years from the date the company generates taxable income. Machinery and equipment, specialised means of transportation and construction materials, which cannot be domestically produced and are imported to form fixed assets, are exempt from import tax. Investors can also enjoy a 5-year import tax exemption for goods imported for production, including raw materials, supplies and components that cannot be produced in the country.
Leveraging on WHA's 30 years of experience in Thailand
WHA Industrial Zone 1 - Nghe An investors can benefit from WHA Group's 30 year-experience in the development of world-class industrial estates in Thailand, where it currently operates 11 industrial estates, representing a surface area of over 7,800 hectares, over 800 global customers and with an estimated global investment of US$33.2 billion.
WHA Industrial Zone 1 – Nghe An is equipped with world-class infrastructure, including roads, water utilities, power supply, modern communication systems, air quality and security monitoring. Land plots of various sizes, ranging from 5,000 to 100,000 square metres, can meet the requirements of investors.
Since its opening, WHA Industrial Zone 1-Nghe An has been successfully in bringing in brand new businesses and concrete investments into the region. The improving connectivity and infrastructure in the adjoining areas are key elements that are facilitating strategic planning and decision-making. As the company aims to prepare more industrial land, create new jobs, increase competitiveness and drive economic growth across the region, great efforts to attract investors from different sectors, both domestic and foreign, continue at full speed.